Here in South Walton the signs of growth are everywhere. Wherever you turn there are new homes, various shopping centers and restaurants seemingly popping up on every corner. Now, our quaint little town is welcoming a full service salon, owned and operated by Shanna and Todd Scali.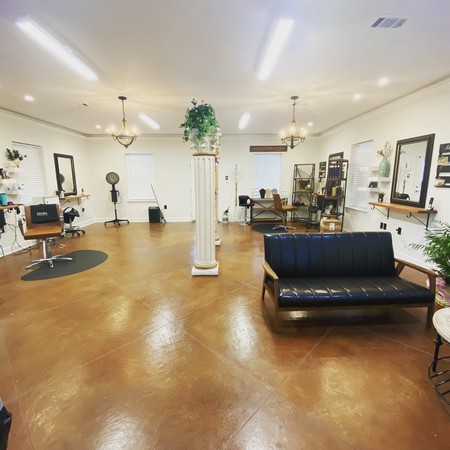 The dream for the  Upper Room Salon began when Shanna was working as a hair stylist at Super Cuts just before the pandemic struck. When COVID-19 arrived, Shanna and her family were greatly affected, just as many others were. Super Cuts, along with many other businesses were forced to shut down. Before all of this, though, Shanna had dreamed of opening her own salon. When the time finally came for Super Cuts to discuss reopening policies, Shanna was struck in her heart to pursue her dream. She and Todd commented that it was a very "spur of the moment" decision for them. Within just two months, they had secured their location on Lynn Drive in Santa Rosa Beach,  purchased the necessary equipment, and "unofficially" opened the  Upper Room Salon on June 26th.
Shanna did not pursue a career in cosmetology at first, but when life circumstances interfered she began to feel a pull towards it. "I was married for ten years, and I was a stay at home mom, but as our children grew I sensed it was time to go back into the workforce," she said. The idea of becoming a hair stylist flashed in her mind, and she decided at that moment to attend cosmetology school. As she completed her schooling, Shanna fell in love with styling hair. "Doing hair was my purpose," she commented.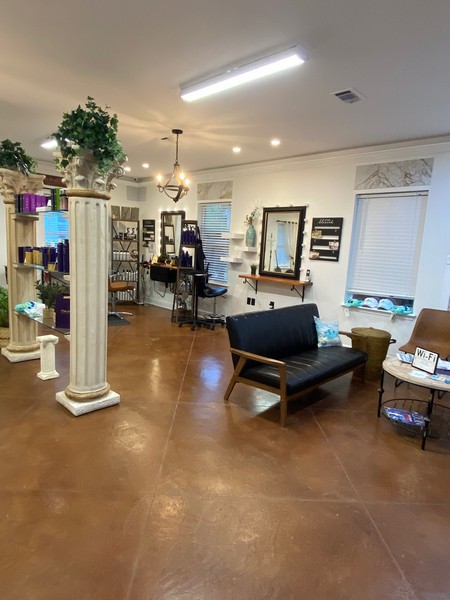 Shanna's passion is to serve other people in any way she can, and her faith has played a very big role in that. In fact, her inspiration for the Upper Room Salon comes from the biblical story of Jesus washing his disciples' feet in the Upper Room. For the Upper Room Salon, it's about more than just an income. Their heart is to give as they've been given to, and this is evident in Shanna and Todd's attitude towards life, as well as the success they've already achieved.
Some of the services Upper Room Salon currently provides include basic haircuts ($20), hair colorings ($69 – $100), and pedicures ($45). Eventually, they will become a full service salon, providing make-up, and skin and hair treatments. However, Shanna thinks that this will have to wait until after the pandemic ends. Shanna and Todd have plans for a "Grand Opening" in the near future when social distancing measures are relaxed, where they hope to invite the community to a large and festive celebration!
Moving forward, Shanna and Todd would like to eventually see Upper Room Salon turned into a franchise, with locations along the Emerald Coast. Their hope is to provide more than just a salon, but also a gathering place where people of similar faith can meet for worship, small groups, and general fellowship. It's about "service on the outside as well as the inside," Todd said. The Upper Room Salon is currently open Tuesday – Friday from 9:00 am to 5:00 pm, and Saturday from 9:00 am to 3:00 pm. Feel free to walk right in, as appointments are not required. They are in a prime location just off of US Highway 98, next to Caring and Sharing. Be sure to check them out for your next cut or color!
The post The "Upper Room" Salon Opens in Santa Rosa Beach appeared first on South Walton Life | 30A News, Events and Community Information.