By Danielle Bazylak,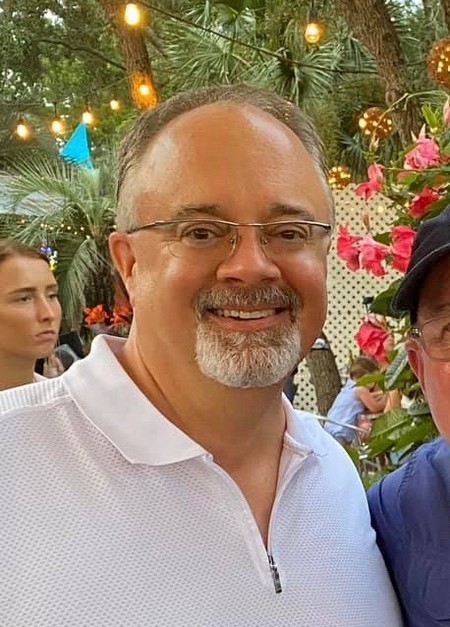 Imagine having moved to NYC and finally getting your big break. Years of auditions, voice lessons, dance auditions have finally paid off. You are cast in your first Broadway show. Your dream has finally come true. Your contract starts… April 2020. That's right. Because of Covid-19, your contract is cancelled. You're back to where you started. You're moving back in with your parents. No paycheck. No auditions. Broadway is closed. Nashville is closed. Las Vegas is closed. Theater is closed.
This is the reality for so many performers, artists and comedians not just on Broadway, but across the country right now. But on 30A, there's a place where artists will be able to perform in a safe, socially distanced location.
The Old Florida Fish House recently hired Christopher Fettig as the Director of Entertainment to organize a live dinner show based entertainment series to begin soon, as 30A moves out of its busy summer season.
Fettig attended the prestigious Cincinnati Conservatory of Music, and has extensive experience producing and directing theatrical shows. He was a ship entertainment director for Carnival Cruise Lines, a member of a headline act for Princess Cruises and has worked with multiple theme parks and Disney. He is networking with former colleagues from his many years of performing and producing to organize a star studded lineup.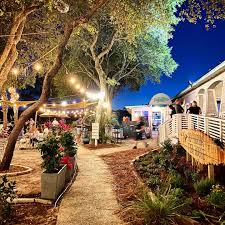 These stars will perform classy dinner shows at various locations on the Fish House's expansive property overlooking beautiful Eastern Lake. Visitors can expect to see names like:
* Alton White who not only played Mufasa for over 4,000 performances of THE LION KING on Broadway, but also performed as Coalhouse Walker Jr. in RAGTIME, MISS SAIGON and THE COLOR PURPLE among others.
* Famous juggler and comedian Michael Goudeau who performed in over 15,000 shows in  Las Vegas including 19 years with Master Magician Lance Burton. He holds the record with  the Guinness Book of World Records for Most Bites Taken out of Apples while Juggling. He's  also an Emmy award winning writer and producer for Penn & Teller's Series on Showtime.
* Comedian Clayburn Cox from Birmingham, Alabama with a clean family friendly show.
* Steve March-Torme, son of Mel Torme, famous for writing "The Christmas Song," will sing, tell stories and play the piano.
* Nashville Band "Open Road" featuring members of the band Poco and Hank William Jr's band.
* A family band reminiscent of a modern-day Partridge Family, "Rockland Road" from Nashville. This six family member band plays 23 instruments between them and they sing soaring six part harmonies. Dad is Paul Martin who has played with Marty Stuart and was  also "Exile." Mom, Jamie, is the daughter of the lead singer of the Oak Ridge Boys.
Plans are also in the works for other Broadway performers and an Oktoberfest dinner show… and this is just the beginning! The Fish House will also continue to host other musical performers, including Forrest Williams, True Soul, Drew Tillman, Max McCann and Will Thompson.
Dinner shows will be special ticketed events and ticket sales will be limited to follow social distancing regulations. Watch for updates on SoWal.com, 30A.com and The Old Florida Fish House social media pages. Tickets will be available soon on Eventbrite.com.
Come out to support the Arts while enjoying a delicious meal and beautiful views as The Old Florida Fish House brings Nashville, Las Vegas and Broadway to 30A.
*Danielle Bazylak is a former news anchor for WSEE, the CBS affiliate in Erie, PA. She recently moved to Santa Rosa Beach with her husband and two boys. 
The post World Class Entertainment Coming to 30A appeared first on South Walton Life | 30A News, Events and Community Information.