Peter Lake "Freeing Your True Voice"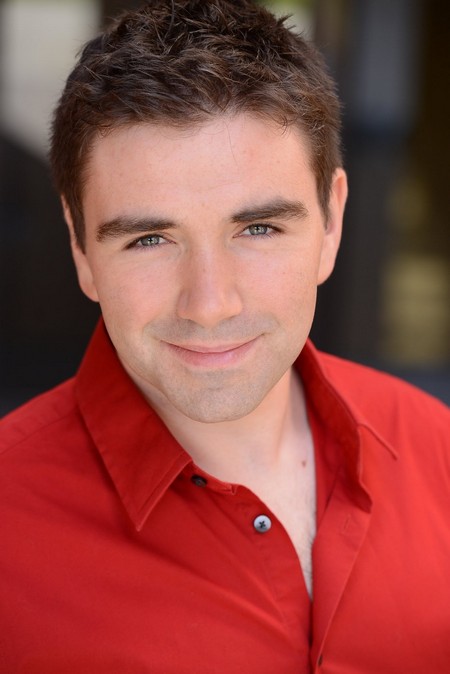 Peter Lake loves singing because he believes singing connects people together and allows their "true voice" to freely share their life experiences.  Singing has given Peter opportunities to see the world, constantly grow, and the ability to give people relief and happiness when they needed it most.
He is recognized as a professionally performing opera singer and as a vocal coach teaching at Studio 237 Music Lesson. Peter has a rich and broad background of study and experience in singing, culture, and theatre.  We are excited about the private one on one voice and group lessons that Peter is gifted to provide. He and his wife have lived in Destin since June of 2019
As the son of a musical missionary family, Peter (born in Ohio) grew up overseas in Budapest, Hungary.  His mother sang, and his father would play guitar or piano.  Peter says, "We grew up making a lot of music in the churches we planted and often sang Christmas carols in four-part harmony.  I've travelled all over the world on mission trips and experienced the music group voice classes in the culture of Brazil, Turkey, Italy, and China. My parents inspired me to pursue music and my sister inspired me to pursue theatre and the stage."
During high school, Peter listened to a lot of gospel, rock and roll, jazz, and rhythm and blues. He led music at church and formed a band which became an outlet for creativity while solidifying his desire to pursue music in college.
His personal musical journey of study has equipped him to help any beginner or advanced student develop their voice and personal style.  He says, "I have made the journey from beginner to professional opera singer because I have done substantial rebuilding work on my vocal technique as an adult.  I have a strong sense of the basic technique that connects all kinds of singing and can diagnose where my students are struggling with something minor or more serious."
While attending the University of Mobile for undergraduate studies, Peter double majored in Theatre and Vocal Performance. Once earning his bachelor's degree in 2012, he completed a master's degree in Vocal Performance from the University of Southern Mississippi (USM) in 2015.
Peter served in the chorale, taught students, maintained a busy performance schedule in both Musical Theatre and Operatic productions.  While at USM, he performed in roles including Bert in Mary Poppins, Raoul in The Phantom of the Opera, Don Jose in Carmen, the Duke in Rigoletto, and Ferrando in Cosi fan tutte.  His passion for music inspired the completion of a doctorate degree by Spring 2021.
Along with his work in operatic performance, he has also performed at rock & folk concerts, broad-way reviews, and summer festival pops concerts across the country. "Vocal technique is like a wall of individual skills which grows from a foundation."  Peter teaches that the goal of practice is to daily rebuild your technique from the ground up.  He often says, "Rebuild the wall every day." 
Peter says, "I approach all singing from the classical vocal technique which is effective for healthy singing and longevity."  His lessons focus on areas such as: breath support, posture, vowel formation, laryngeal position, and the dramatic emotional connection to words and melody.  Good technique is used to ease and perfect singing from rock and roll (Journey) to classical singing (Mozart). With the help of a skilled teacher, one can become re-energized by realizing their own unique vocal potential.
What is the difference between a vocal coach and a voice teacher? "A teacher builds technique and constructs the small aspects of a person's vocal system. A vocal coach will approach voice "from the outside in" helping a singer with technique for the goals of a specific song or theatrical role. Peter Lake combines both approaches when teaching.
To schedule private or group lessons with Peter, call Studio 237 Music Lessons at 850.231.3199 Santa Rosa Beach, FL. Visit our website at www.Studio237Music.com.
The post Studio 237 Music:  Meet the Teacher appeared first on South Walton Life | 30A News, Events and Community Information.
South Walton Life | 30A News, Events and Community Information South Walton Life | 30A News, Events and Community Information READ MORE