Living on the coast is equally as challenging as it is beautiful. Weather conditions are often unpredictable, and homes and buildings in the area suffer damage as a result. Roofs are one of the areas to suffer most, as high winds decimate them all too quickly. Bel-Mac Roofing, locally owned and operated, understands the struggle of living in an unpredictable area and offers their quality services at an affordable rate for all.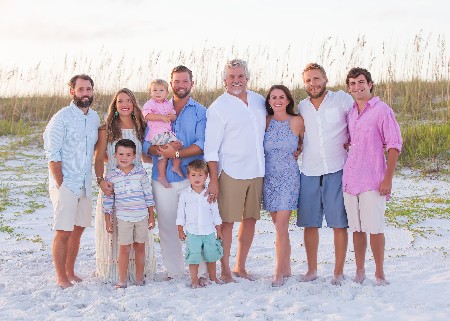 Bel-Mac Roofing had humble beginnings as a partnership between Bill Bell and Mike McEnany. The pair started out as friends with big dreams for their futures. After graduating college Bill wanted to go into construction, and did so for a few years, working under NASA. Mike, on the other hand, was interested in sales. He could imagine and design a company but needed someone to be a hands-on worker. Eventually, Bill and Mike's aspirations intertwined, and Bel-Mac Roofing, named after both men, was founded.
The pair started out doing roofing construction on commercial buildings in various places. Much of their work consisted of repairing hospitals and condominiums. With time, however, they realized that they wanted to expand their operations to repairing and building residential roofs as well. The Emerald Coast was a near-perfect place, as homes in this area are always weather-beaten from salty air and high winds, and there was real potential to help others.
Like any business, Bel-Mac has faced multiple challenges along the road to success. One of the biggest difficulties they've faced has been finding enough people to bring on their team.
"The challenge is that this is a touristy area. There's not a lot of blue-collar folks moving into the Panhandle." Bill commented.
In spite of this, Bel-Mac has truly been favored with the people it does have as part of the team. The company contributes it's success to its core group of employees, who Bill says are full of integrity and have "treated the company as their own." What an incredible blessing to be surrounded by a team of individuals who are willing to give their all!
The thing that really makes Bel-Mac Roofing stand out is their commitment to their customers. People expect jobs to be done in excellency and without complaint, and Bel-Mac truly steps up to the plate in their dedication to the community and their customers.
"We give people value for their money," Bel-Mac said.
Bel-Mac currently operates in all roofing services, from building to minor and major repairs. Moving forward, the company would like to continue to expand across the Panhandle, but they are taking caution as they continue expanding. The company understands that success isn't guaranteed, and have stayed humble as they've grown.
Bel-Mac Roofing is located is 122 Bishop-Tolbert Road #3 in Santa Rosa Beach. Contact them at (850) 267-0900, or visit their website at www.bel-macroofing.com. Be sure to support this fantastic local business for all your roofing and repair needs!
The post Bel-Mac Roofing Celebrates 25 Years! appeared first on South Walton Life | 30A News, Events and Community Information.
South Walton Life | 30A News, Events and Community Information South Walton Life | 30A News, Events and Community Information READ MORE