By Rita L. Sherwood
If you're a local like me, you know exactly where to go for that cute, unique gift for your girlfriend. As a matter of fact, I've been shopping there for years, and I'm never disappointed. From one-of-a-kind jewelry made by local artists to adorable tea towels with comical phrases, Boca Boutique & Galeri is your one stop shop. Distinctive clothing, shoes and even acrylic and oil paintings by local artists round out their collection of gifts for your friends, your families, even for yourself!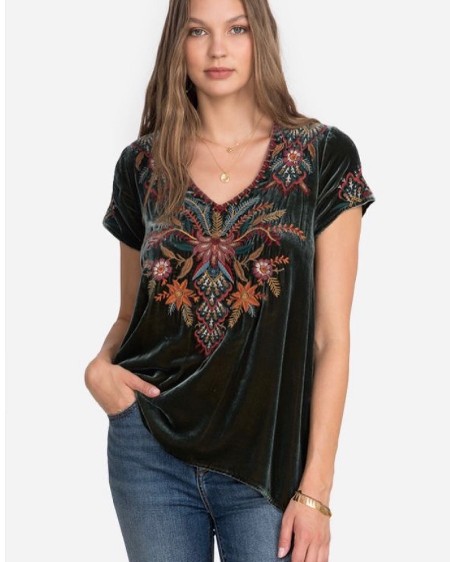 Owner Traci Mansfield says, "We appreciate our locals and visitors alike, and love to provide them with the latest trends. I can't tell you how many times I've met ladies who are vacationing here with their girlfriends who come in and shop to pick up their 'happiness' for their friends and families at home."
The clothes at Boca are mostly beach casual and not too dressy, and the pearl jewelry is done here locally by Lily Chartier. Their jewelry line Behati, which means "Blessed, she who brings happiness," is affordable. The local artist utilizes a mix of new, vintage, repurposed, and handcrafted elements in her designs, with new natural stones and crystals. They also carry 30A gear, "We People" unisex ball caps, and beautiful, fragrant candles.
You can also find trendy clothing, as they like to have something for everyone, and their prices range from low to moderate and high. Traci says, "Our customers love natural fabrics, like cotton and bamboo. We are continually bringing in new lines so customers will have fresh, new choices. At Boca Boutique we make a point to seek out lines that are made in the USA. We also carry lines made in Italy, Israel, India, Vietnam, Indonesia, Spain and Guatemala."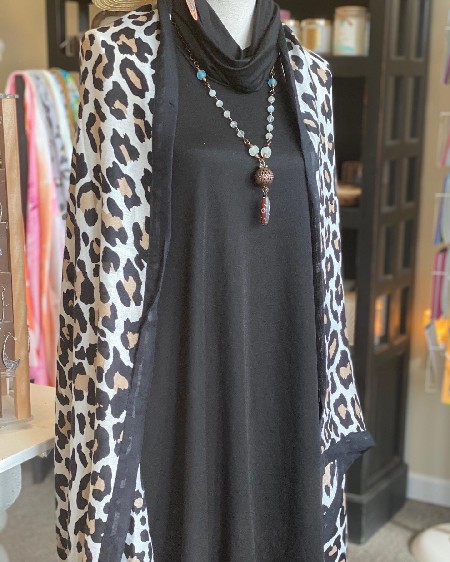 And what's unique to Boca that no one else carries? They have three new lines out of Australia, which provides the beach Boho vibe at a reasonable price point.
Boca Boutique & Galleri also is proud to support our local community by donating to various charities such as Emerald Coast Middle School, South Walton High School, Point Washington Medical Center, Seaside School 5K/10K/Half Marathon, Destin Women's Club, Snowbird Association, Destin History & Fishing Museum, and the Miss Okaloosa County Pageant. They also enjoy participating in local events in Watercolor, like the Easy on 30A concert and the Holiday & Winter Market.
Traci goes on to say, "We do want to express sincere thanks to our loyal customers who have been shopping with us for so many years. It is such an enjoyable experience to develop a relationship with the ladies that shop with us and visit with them each time they come in. We are from Kentucky and often times when talking with customers we find that we have a common connection. It truly is a small world. Without our dear customers we could not have grown our business to where it is today."
Customers near and far can keep up with Boca Boutique on Facebook and Instagram @boca.boutique #shopboca. They can get a glimpse of new apparel, shoes, jewelry and gifts, and stay up to date on sales and events.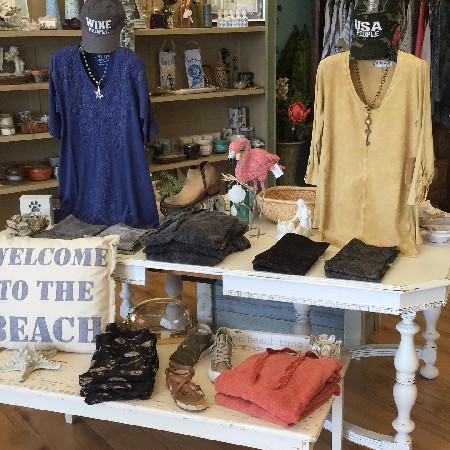 Traci says, "The key to our success has been our great team of employees who take care of our customers with their sense of southern hospitality. We've been known to hand deliver items among all three of our locations for our clients."
Well with service like this and three locations to shop, why go anywhere else for that special something? Visit Boca Boutique & Galeri by McGuire's in Destin, in Miramar Beach, or by Publix in Watercolor.
The post Boca Boutique & Galleri in Watercolor Celebrates 10 Years! appeared first on South Walton Life | 30A News, Events and Community Information.