Mosquitos are an unfortunate part of living in the South, particularly when one also lives near water. It is often an unavoidable interaction with these pests when doing no more than stepping out of the front door.
Jack Doug Liles understands the difficulties residents of this area face when battling an army of mosquitos that present themselves every summer. It is for this reason he is running for the seat of South Walton Mosquito Control Commissioner.
Jack had his first real battle against the mosquito population in July of 2010 while celebrating his daughter's 7th birthday. The family had prepared for a multitude of water-based activities to enjoy their day. Unfortunately, the party ended abruptly when the group was bombarded by a horde of mosquitoes. Many in the area share a similar story!
Since this experience, Jack has been actively looking for ways to reduce the mosquito population in South Walton and the surrounding areas. Jack has pulled upon both his training as a scientist and his trade as a builder to create a lasting solution to reduce the population of mosquitos. He believes one of the best ways is to have effective stormwater management rather than continuing to spray a large number of chemicals.
"It occurred to me that effective stormwater management reduces mosquito habitats, which translates into reducing the need to spray chemicals or treat with larvicides," Jack commented.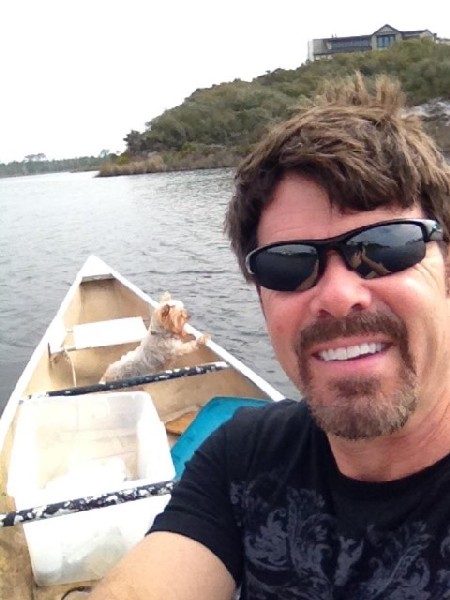 Jack is extremely qualified to serve the citizens of South Walton in the seat of Mosquito Control Commissioner. He has a Master's Degree in Microbiology, which gives him a unique understanding of the ecosystem, water quality, and the role mosquitos, as well as other pests, play. Jack is also a builder by trade, which gives him a deep understanding of how to manage stormwater through a maze of mosquito control ditches.
There are few people who are a fan of the pesticides that are sprayed throughout the area in hopes of ridding it of mosquitos. In fact, many would say that the chemical sprays have done more harm than good, allowing the mosquito population to reproduce with an immunity to the sprays. Jack believes that the best way to effectively manage the mosquito population is to prevent stormwater, which is often polluted, from running into the local water sources in the area.
"To protect our Choctawhatchee Bay and Coastal Dune Lakes, we must implement a comprehensive plan to prevent polluted stormwater run-off from flowing unfettered into these bodies of water. Effectively fighting the mosquito population and protecting our natural resources can be accomplished without raising taxes," Jack expressed.
Jack Doug Liles has both lived in and loved this area for many years. As the father of five children, as well as five grandchildren, Jack understands the importance of protecting our natural resources for the next generation. Jack truly cares for the environment and the health of the community.
Be sure to visit his website voteliles.com for more information and to show your support!
The post Jack "Doug" Liles Announces Candidacy for South Walton Mosquito Control Seat 1 appeared first on South Walton Life | 30A News, Events and Community Information.