By: Maurice Stouse
Financial Advisor and Branch Manager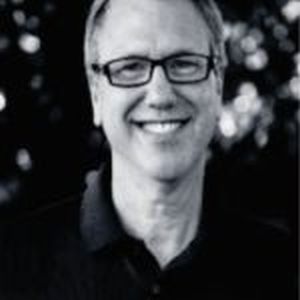 The 2020 presidential election is nearing, and many investors, workers, savers, and retirees are being bombarded with messaging and have a lot of things they are considering by November 3rd. Many are wondering, asking and offering their opinions (deservedly so) as to what impact the election will have on the economy and the markets (stock market, bond market, money market, real estate market to name a few). Many might be pondering the age- old question of do presidents make markets or do markets (and the economy perhaps) make presidents?
It is important to remember that long term investors should not be as concerned with the short term moves the markets may make and that in either direction, those might end up as short-term blips. Note that while it is indeed important to take good notice of who occupies the White House it is more important to think about the economy long term, what corporate and business earnings are to be and what the Federal Reserve does. It is generally not prudent for investors to make dramatic changes to their portfolios or strategy based upon the results of an election.
It important to remember that the strength of the economy and the corona virus can impact the outcome of the election, but investors might want to look beyond that. There are always near-term implications that impact some, but not all the 11 sectors of the stock market.
Raymond James has also published a piece entitled: "3 Myths About Voting and Market Volatility". The article points out that when making decisions on investing, elections are one of many things to be considering. Here are the myths in short:
The first myth is that Markets Underperform in Election years. Raymond James points out that in 17 of the past 23 election years, the S&P 500 index has ended in positive territory. When the market was down, it was because of things beyond the election.
The second myth is that one party can lay claim to superior economic or financial performance. Raymond James points out that neither party can make such a claim as both the economy and the markets have performed well under both parties.
And the third myth is that the markets are weakest in the year following the election. Raymond James dismissed that as cause and effect as there is not sufficient evidence to support that.
Market timing has often been mentioned as very tempting for investors, either to preserve a gain, avoid a loss, or perhaps make a large gain. The problem many investors have experienced is that predicting the markets can be akin to predicting the weather. There can be forecasting for sure but predicting the outcome is next to impossible.
To learn more, you can go to https://www.raymondjames.com/commentary-and-insights/economy-policy/2020/08/19/3-myths-about-voting-and-market-volatility to read the article on the election myths. The Raymond James site is replete with information regarding presidential elections, the economy, and the markets.
Maurice Stouse is a Financial Advisor and the branch manager of The First Wealth Management and Raymond James and he resides in Grayton Beach. He has been in financial services for over 33 years. His main office is located at First Florida Bank, a division of the First, A National Banking Association, 2000 98 Palms Blvd, Destin, FL 32541. Branch offices in Niceville, Mary Esther, Miramar Beach, Freeport and Panama City, Pensacola, Tallahassee, and Moultrie, GA.  Phone 850.654.8124. Raymond James advisors do not offer tax advice. Please see your tax professionals. Email: Maurice.stouse@raymondjames.com.Securities offered through Raymond James Financial Services, Inc. Member FINRA/SIPC, and are not insured by bank insurance, the FDIC or any other government agency, are not deposits or obligations of the bank, are not guaranteed by the bank, and are subject to risks, including the possible loss of principal. Investment Advisory Services are offered through Raymond James Financial Services Advisors, Inc. The First Wealth Management First Florida Bank, and The First, A National Banking Association are not registered broker/dealers and are independent of Raymond James Financial Services. Views expressed are the current opinion of the author, not necessarily those of RJFS or Raymond James, and are subject to change without notice. Information provided is general in nature and is not a complete statement of all information necessary for making an investment decision and is not a recommendation or a solicitation to buy or sell any security. Past performance is not indicative of future results.
Investing involves risk and you may incur a profit or loss regardless of strategy selected, including diversification and asset allocation. Investors should consult their investment professional prior to making an investment decision. Please note, changes in tax law may occur at any time and could have a substantial impact upon each person's situation. While we are familiar with the tax provisions of the issues presented herein, as Financial Advisors of RJFS, we do not provide advice on tax matters. You should discuss tax or legal matters with the appropriate professional. 
The post Presidents and Elections, the Market, the Economy appeared first on South Walton Life | 30A News, Events and Community Information.