By Victoria Ostrosky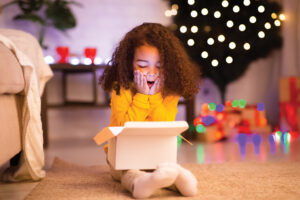 Christmas 2020. This will be one for the books. For everyone, this year has been a challenge, and for non-profits, this year has been especially difficult. Holding fundraisers and sponsoring events like they normally do to raise the funds required to continue their much-needed work has not been possible. So, we thought we would introduce you to some of them here.
Each organization listed below specializes in one main thing – children. Providing them a safe place to live, a bed to sleep on, healthcare, career opportunities and much more. I would encourage you to check out each non-profit's website and Facebook page so you can decide which one of these wonderful charities you'd like to support.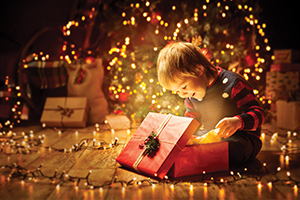 I love this quote from Bob Goff's book Live in Grace, Walk in Love: "We knew the way to show Jesus to people was to love the way He loved. When He went away, He said He was leaving His Spirit with us so we could become like Him and act like Him. It means we can love people who are excluded and alone during the holidays."
Where are you going to show love this Christmas?
Emerald Coast Children's Advocacy Center
Eccac.org
This place of safety provides services to children who have been abused, neglected or assaulted. They work in Okaloosa and Walton Counties giving help to the most vulnerable. They provide on-site interviews and medical evaluations, while working closely with law enforcement and the courts.
A Bed 4 Me
Abed4me.org
This organization provides beds and bedding for children in Okaloosa County at no cost to families. They believe each child needs their own place to sleep so they can get the rest they need and feel safe. They provide beds and bedding for those who are displaced victims of domestic abuse or who are struggling financially.
Children in Crisis
Childrenincrisisfl.org
This non-profit serves children in Walton, Okaloosa, Escambia and Santa Rosa Counties. They provide homes for abused, neglected and abandoned children, doing their best to keep brothers and sisters together. They have different donation levels depending on how involved you want to be.
Children's Volunteer Health Network
Cvhnkids.org
Children's Volunteer Health Network serves the needs of children in Walton and Okaloosa Counties by providing much needed vision, dental and mental health services.
Shelter House of Northwest Florida
Shelterhousenwfl.org
Shelter House is a center for victims of domestic and sexual violence where their assistance is always free and confidential. They offer a variety of services, among them a 24-hour hotline, support groups and legal advocacy.
AMI Kids
Amikids.org
AMI Kids has been making a difference in at risk children's lives since 1969. They have many programs available, and their goal is for every child to reach their full potential.
Boys & Girls Clubs of the Emerald Coast
Emeraldcoastbgc.org
This organization is geared for school aged children five to eighteen. They offer a variety of programs and now include virtual activities like bingo and Pictionary and yoga depending on the age group. They also have mentor programs for those who desire to make a difference in a specific child's life on an on-going basis.
This Christmas, as you purchase gifts for your family and friends, remember the children who, through no fault of their own, are in need, and choose a charity and donate. It's always a win/win.
The post What Child is This? Ways You Can Help appeared first on South Walton Life | 30A News, Events and Community Information.