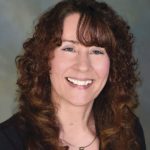 By Victoria Ostrosky
Bill loved Christmas. He loved the decorations and the gift-giving. He especially loved to see the surprise and joy on his son's face on Christmas morning. Now that Kyle was a teenager, Christmas gifts and their wonder had lost a bit of their excitement, and he wanted to bring that feeling back once more before his son was grown.
Kyle was still a new driver, so Bill decided he would surprise him with a new used car. Bill had already absorbed the painful sting of his increased auto insurance premium when Kyle was added as a driver on his policy a few months earlier, and he was hoping adding another car wouldn't increase it too much. Or maybe he should register the car to his son and get him his own insurance. Maybe that would be cheaper since he could put the bodily injury at the state minimums. That was an idea. But, he needed to discuss it with his agent.
"Good afternoon, Sarah! Are you ready for the holidays?" asked Bill.
"I'm getting there," replied Sarah. "What can I help you with today? Kyle didn't get into an accident, did he?"
"No, no, nothing like that," said Bill. "I've decided to get him a used car for Christmas and I'd like to know how much more it will cost, and if it would be a good idea to have him get his own policy."
"Wow! I'm sure Kyle will be in heaven with that kind of gift! I'll be happy to go over your options."
Sarah went on to explain to Bill that as long as Kyle remained a dependent, he should stay on his dad's auto policy. She quoted from an article on the subject: "The argument that a teen driver should obtain a separate policy with less coverage to keep costs down ignores several potential problems—chief among them that in many states the parents are still legally liable for their child's actions—particularly if they are still minors—and therefore the parents could still be sued for their child's actions behind the wheel regardless of whether the teen driver has a separate policy. If the teen driver DOES have a separate policy, the parents' own auto insurance might not come into play, and they could be left with a very large bill." (https://www.elliotwhittier.com/announcements/bid/161292/should-your-teenager-have-their-own-car-insurance-policy)
"Wow," said Bill. "I had no idea!"
"Right. And keep in mind, that once you purchase the vehicle, get it added to your policy right away. That goes for any kind of vehicle, such as a licensed golf cart or motorcycle, to ensure that it is covered. Next, let's look at some ways to lower your premium. Does Kyle get A's and B's at school?" asked Sarah.
"Yes, he does. He's a great student."
"Excellent! Then email me a copy of his most recent transcript for a discount. That will save you some money at least," said Sarah.
She also told Bill that some cars are more expensive than others to insure. "Get me the VINs of a few and I'll get you quotes so you can decide which one would be the best bang for your buck. Another thing, too, depending on what you pay for the vehicle, you might want to consider leaving off comprehensive and collision coverage. Of course, that would mean if the car is damaged in an accident, there would be no coverage to get it repaired or replaced. For young drivers, the two most expensive coverages on an auto policy are the bodily injury and collision, and you don't want to reduce your bodily injury coverage since that's your asset protector. But, you could exclude comprehensive and collision to save on the premium as long as you understand the ramifications.
"One last thing. We've talked about an umbrella policy before. Now that you have a youthful driver, you might want to consider a higher limit since your exposure has increased, and I'll check to make sure the carrier will include Kyle on the coverage."
After Bill's conversation with his agent, he felt a lot more prepared to go out shopping for his son's first car. He wondered if he could also find one of those large red bows to put on the roof like they do in the commercials.
Insurance Zone, owned by Joe and Lea Capers, is a full service commercial and personal lines insurance agency serving Destin, Miramar Beach, Niceville, Freeport, Santa Rosa Beach (30A) and Inlet Beach. Visit their Video Library on www.ins-zone.com and watch several informative videos including 'Auto Insurance Made Easy,' or call 850.424.6979. Victoria Ostrosky, author of this article, is a Personal Lines and Life Agent/CSR with IZ.
The post Christmas Gifts and Auto Insurance appeared first on South Walton Life | 30A News, Events and Community Information.
South Walton Life | 30A News, Events and Community Information South Walton Life | 30A News, Events and Community Information READ MORE