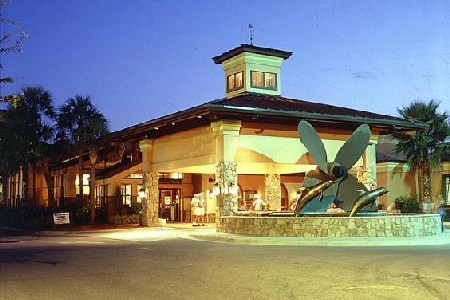 Earlier this year, renowned seafood restaurant, Captain Anderson's, whose legendary wine cellar is home to some of the world's most prized wines, hosted an exclusive wine dinner featuring four iconic wines from the Vineyard Brands portfolio: Champagne Salon, Château de Beaucastel, Château Petrus, and Château Climens.
To kick off the evening, guests sipped Champagne Salon 2008, a Blanc de Blancs produced from 100% Chardonnay grapes grown in Grand Cru Le Mesnil-sur-Oger vineyards. This rare and singular champagne is made only in the best vintages. The red wines at the dinner included Petrus 2017, a highly sought-after Bordeaux wine from Pomerol, and Château de Beaucastel Hommage à Jacques Perrin, Châteauneuf-du-Pape, 2016, produced by esteemed winemaking family, the Perrin. Famille Perrin, specialists of the Southern Rhône terroirs, produces Château de Beaucastel on a historical land which they have occupied since 1909 where each of the 13 approved grape varieties of Châteauneuf-du-Pape are planted. Today, the family's 5th generation is at the helm, and, with the Hommage à Jacques Perrin wine, they pay tribute to Jacques Perrin, a family member who introduced organic winemaking to the estate in the 1950s.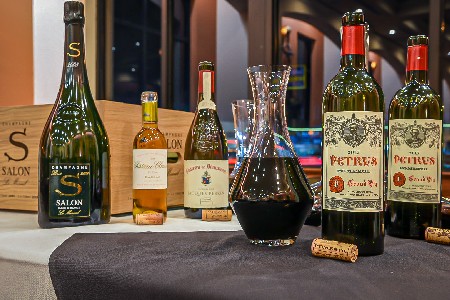 For something sweet, guests enjoyed Château Climens, a 1er Cru Classé wine whose history dates back to the 16th century. Made entirely from Semillon, this sweet, noble wine is graceful, weightless, and balanced. Known as the "Lord of Barsac", Château Climens converted to 100% biodynamic and organic methods under the guidance of owner Bérénice Lurton.
These four wines, rare gems from France, made for a spectacular evening at Captain Anderson's which guests will remember for years to come. Vineyard Brands, a U.S. wine importer and employee-owned company representing more than 80 of the finest wine brands from around the world, was proud to bring a few of its rarest jewels to the South Walton area.
Through partnerships with top chefs and renowned restaurants across the country, Vineyard Brands pairs its impressive wines with delicious, varied cuisines. From high-end Burgundy to the latest additions to the portfolio, including Miguel Torres Chile, Domaines Comte de Malet Roquefort, and Bass Phillip, Vineyards Brands has offerings from all of the key wine regions in the world, and works exclusively with family-owned wineries who are committed to quality, family, and sustainable business practices.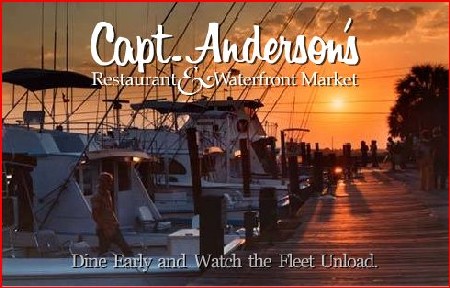 Capt. Anderson's restaurant is one of those rare family restaurants that not only survives but strengthens through the years. Founded in 1967 by Jimmy and Johnny Patronis, Capt. A's has been named among America's Top 50 restaurants, received multiple Southern Living "Best Seafood Restaurant" awards, and Wine Spectator's "Best of Award of Excellence." Capt. Anderson's was awarded Florida Trend's Golden Spoon Award 15 times before being inducted into the Restaurant Hall of Fame, the highest honor they can bestow upon a restaurant.
Here on the Gulf Coast, it has become a time honored tradition to "Dine Early and Watch the Fleet Unload" at Capt. Anderson's! Capt. Anderson's is located on Grand Lagoon, less than 20 miles from South Walton, in Panama City Beach. www.captandersons.com.
The post Captain Anderson's; A Visit worth the Trip appeared first on South Walton Life | 30A News, Events and Community Information.