By Kerri Parker
We are drawn to a Cinderella story. A story telling the sudden lift from obscurity to a new place of honor. When two old sharecropper cottages were salvaged from looming demolition and moved to the most prominent address of Seaside beachfront in 1982, the lift became an historic milestone for our beloved town. Soon thereafter the circular plaza in front of the cottages was outlined by colorful Adirondack chairs and deemed "Cinderella Circle," honoring their story.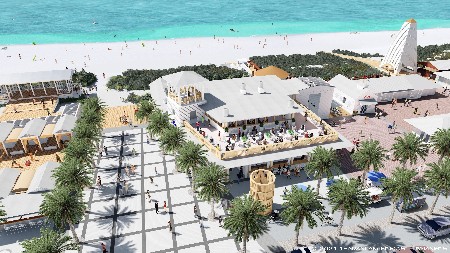 The Cinderella Cottages remained for several decades, enjoying a prosperous life as some of the most memorable restaurants of Seaside. One cottage remains as the historic version of Bud & Alley's, while the other has been moved, placing it prominently in Central Square next to another transplant, Great Southern. The persistent little cottage will soon have a new life as "The Great Southern Chicken Shack".
The next phase in our Cinderella story originally began in 1990. In that year, The Seaside Statement was published and made an official record. There had never been a public record of Seaside's philosophy nor the intentions of development. It was an unprecedented document not only as an official statement, but because the document, written by the developer, formally limited his own development for the greater good of the town and its people.
Among other instructions, the statement formally acknowledged that the developer of Seaside limited development height on the Central Beachfront to 22 feet, except for the sites now occupied by Seaside Kids and the Pizza Bar. Those sites are coded to extend the horseshoe of four-story buildings around Central Square across 30A to enclose the low-slung Central Beach buildings. The Seaside Statement decreed that views of the Gulf would be preserved for residents of the 4 story buildings around the horseshoe of Central Square.
Now under construction, Cinderella Circle will be transformed into The Krier Plaza, opening the view to the Gulf of Mexico from Scenic Highway 30A. It will ultimately provide an appropriately majestic plaza, south of the Krier Tower. The Krier Tower will be on the site from which the Post Office was recently moved.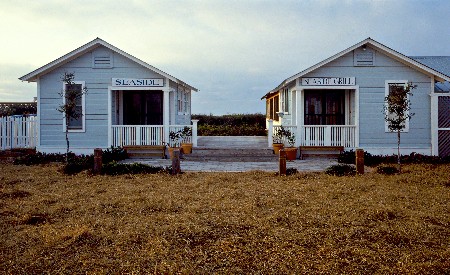 The Seaside Statement of 1990, declared "This statement is written not just for today, but for the generations for which will follow us. We want our vision to persevere. We want to make promises upon which others can rely."
A vision and a promise; Seaside will always be evolving. The new Krier Plaza will open late Summer 2021.
The post Seaside Introduces Krier Plaza appeared first on South Walton Life | 30A News, Events and Community Information.
South Walton Life | 30A News, Events and Community Information South Walton Life | 30A News, Events and Community Information READ MORE