Five Acres for New Facilities to Serve Local High School and College Students
On Monday, September 27th, 2021, Seaside School, Inc., and Northwest Florida State College (NWFSC) committed to expand their existing partnership to construct new facilities for high school and college students at the college's South Walton campus.
"The Seaside School, Inc. is grateful to Northwest Florida State College for their continued collaboration towards expansion, and for sharing our vision and objective of ensuring high school students receive an education of the highest quality in Walton County," said Nick Vlahos, Chairman of the Board of Directors for The Seaside School, Inc. "Together we can support the next generation and ensure their pathway to becoming extraordinary leaders."
This partnership agreement creates a permanent home for Seacoast Collegiate High School at the Northwest Florida State College South Walton campus and develops a high school dual enrollment center serving students in Walton County and the surrounding areas. The new facility will also include an "accelerator" which will offer training, mentoring, and collaboration to new area businesses and entrepreneurs.
"This agreement is just the first step in creating a vibrant epicenter for dual enrollment education and higher learning that will not only benefit Seacoast Collegiate High School students, but will provide all high school students in Walton County a better opportunity to access a college education and fulfill their educational goals," said Patrick McCarthy, President of The Seaside School Foundation, Inc.
NWFSC is providing 5 acres of land on which The Seaside School, Inc. will construct a new educational facility. The agreement proposes a 3.5-year timeline to open the new building.
"Our College's commitment to provide expansive educational and training opportunities for the citizens of Northwest Florida is evidenced once again in this strong partnership with Seacoast Collegiate High School. We believe dual enrollment opportunities are the key to advancing educational attainment in our region and in Florida," said Dr. Devin Stephenson, President of Northwest Florida State College.
The new educational facility will house both Seacoast Collegiate High School classrooms and NWFSC classrooms as well as shared lab space and the "accelerator" for workforce development, essential workforce skills for K-20, business development, continuing education, and other workforce preparedness opportunities. The vision for the space includes green spaces to unite the campus and allow for athletic competition.
"Our partnership with Northwest Florida State College is another way we can live the mission of Seaside School," said Joy Robbins, the Community, Curriculum, and Culture Specialist at The Seaside School, Inc. "Learning beyond the classroom walls is foundational to our culture. Creating a campus and programs that embrace the entrepreneurial spirit of Walton County residents will make our school culture more impactful."
"This opportunity to partner with NWFSC will open many possibilities for Seacoast students as well as other high school students in the area through dual enrollment," said Dr. O'Prey, Head of Schools for The Seaside School, Inc. "This expansion and a permanent home for Seacoast has been many years in the making. We are grateful for this forward looking adventure with Dr. Stephenson and his team."
Located on both the South Walton campus of Northwest Florida State College and the Niceville campus of Northwest Florida State College, The Seaside School, Inc.'s Seacoast Collegiate High School currently serves 196 students in 9th through 12th grades, offering students the ability to graduate high school with an associate college degree. The Seaside School, Inc. is a public charter school in the Walton County School District and most recently ranked as the #3 combination school in the state.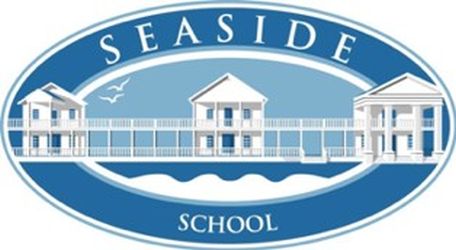 The post Seaside School Inc. Expanding on Northwest Florida State College South Walton Campus appeared first on South Walton Life | 30A News, Events and Community Information.