By Paul Vizard,
Season 4 of Yellowstone, starring Kevin Costner, Cole Hauser, Kelly Reilly, and Luke Grimes just kicked off. Set in Montana, the series popularity has increased with large audiences following Montana ranchers in daily conflict with developers, other ranchers, and lowdown characters. The show has spawned merchandise with quotes from "Beth" (Kelly Reilly) the spitfire daughter of John Dutton (Kevin Costner) and the look and fashion of rough hard "Rip" (Cole Hauser).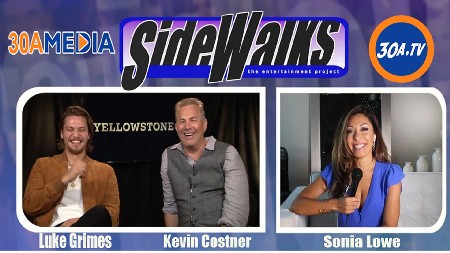 Our 30A TV content partner Sidewalks TV interviewed Costner and Luke Grimes, revealing pointers on the characters, and the underlying message of the show. Yellowstone is the first scripted drama show for Paramount Streaming, and has catapulted the channel to a major player in the streaming TV world.
Costner said "We are watching something honest, and when it's brought into focus there can be drama. Yellowstone, it's as good as I wanted it to be. It's great and it was great on paper. Listen there is lots of stuff on TV, people make their choice of what they're going to watch and the reality is, if they watch Yellowstone I think it's going to be a feast for them."
With the show firmly established at Season 4, it is unclear where Costner stands as a figurehead long term. His character looks to retire, but is frequently derailed by events that require his full attention as the patriarch of the largest ranch in Montana. Some of his larger than life character actions are outshone by his daughter, Beth, who is a never ending source of requotable outbursts and quips. "What would Beth do" was trending on twitter recently, and her character is a mix of trainwreck and an extraordinary business manipulator.
You can check out the Costner/Grimes interview at www.30A.TV  Grab some snacks and check out Yellowstone. It's not for kids and the faint at heart, but really draws you in, and the scenery is spectacular.
For help or advice on how to watch Streaming TV drop me a line at paul@30a.tv  and have a great holiday season.
About 30A Media
30A TV broadcasts 12 live channels of original programming, including 30A, Outdoors, Real Estate, Celebrity Interviews, podcasts, music videos, and comedy. Available via Itunes, Android, ROKU – Amazon Firestick, at www.30a.tv or watch live at www.30alive.com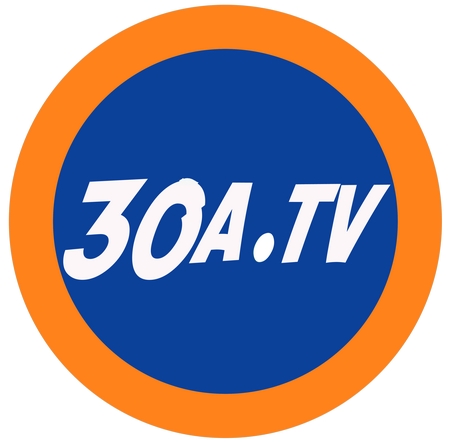 The post What's on 30A TV  ?  — The Yellowstone Phenomenon appeared first on South Walton Life | 30A News, Events and Community Information.
South Walton Life | 30A News, Events and Community Information South Walton Life | 30A News, Events and Community Information READ MORE