Northwest Florida boasts the second largest bear population in the state. But, due to a high level of development in the region, the black bear population is being pushed out of their homes at alarming rates, which increases bear sightings and injuries to bears.
Alaqua Animal Refuge wanted to help solve the challenge. When local philanthropists Raven and Ryan Jumonville learned of Alaqua's plans, they wanted to know how they could get involved. And they did with a special gift to Alaqua Animal Refuge to build a bear sanctuary.
Their gift, a 2008 Cruisers Yachts 460 Express yacht, will be sold with proceeds going towards building a portion of a new sanctuary to house unreleasable Florida Black Bears and educate the public about their plight.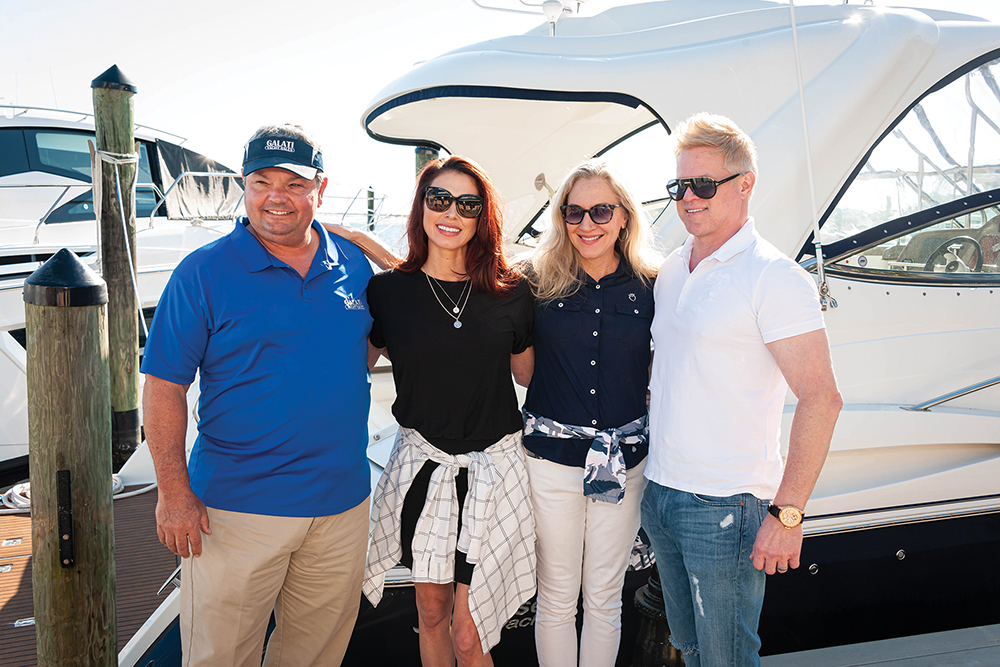 The bear sanctuary will be located at Alaqua's new 100-acre home in Freeport and will include educational aspects that will teach our community and others how to live with them safely. "When wild animals are rehabilitated and deemed unreleasable by the Florida Fish and Wildlife Conservation Commission (FWC), their fate is often euthanasia. There are not enough sanctuaries to help all of the animals in need, especially for larger native species like bears," says Alaqua Founder Laurie Hood. "We want to be able to give these animals a place to live out their lives and become ambassadors for their species."
"The more our community and visitors know about them, the safer it will be for humans and bears alike," iterates Hood. "It was a dream come true to receive such a generous gift earmarked for a project that will be one of the first of its kind in the state. We look forward to teaching our community what a treasure these animals are and help some of the ones in need at the same time."
Alaqua Wildlife Director Shelby Proie adds, "As our native fauna continue to get displaced and in turn have more unavoidable interactions with humans, we are grateful to have the space to facilitate such a large project for this charismatic megafauna. Black bears are such an integral part of North Florida's ecosystem and not only do we want to offer them a second chance of life through developing a wildlife rehabilitation center that meets their needs, but we will be able to go beyond that and have a space where they can live out their lives in an expansive natural environment if they are deemed non-releasable.
The Jumonville family has been loyal donors to Alaqua for a number of years, gifting one million dollars towards the Refuge's capital campaign to help build the new Welcome Center and Adoption Building at its new facility. The donation of the yacht to help with the bear sanctuary was the idea of their daughter, Jayden. "I like animals more than I like boats," said Jayden.
Galati Yachts in Destin is assisting with the sale of the vessel, and they are also including monthly dockage and electric at their facility. For a private showing and additional information, call Galati Yachts at 850-998-3011.
The post The Florida Black Bear Receives a New Home appeared first on South Walton Life | 30A News, Events and Community Information.
South Walton Life | 30A News, Events and Community Information South Walton Life | 30A News, Events and Community Information READ MORE