By Dr. Richard Chern, M.D.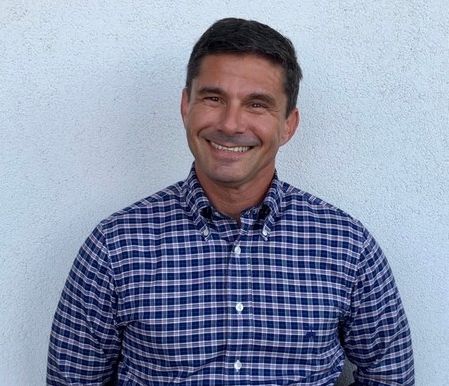 There is a big difference between being healthy and not being sick.  In the same way there is a big difference between what is normal and what is optimal.  This is true in many aspects of our lives and it especially includes lab results from your doctors office.  It is vitally important to recognize this.
A great example is your favorite dessert.  Say it's mom's perfect apple pie.  Since then you've had good apple pie, mediocre apple pie, bad apple pie but you can still remember that perfect apple pie that mom made and for some reason the rest just isn't quite as good.  But you're always hoping to taste that perfect apple pie again.
Our patients often find us after they have exhausted other failed avenues of relief.  You feel tired, depressed, low sex drive, losing hair, gaining weight, or any number of symptoms.  The first stop is usually your doctor.  You describe your symptoms hoping for an answer and solution but when the lab results come back you hear, "your labs are all normal" followed by your doctor telling you this is part of the normal aging process.
Well, honestly, your doctor is probably right.  It's completely normal for our hormones to decrease, our bodies to age, our minds to slow, and for disease and deterioration to attack our minds and bodies.  We will normally end up with frail bones, memory loss, unable to take care of ourselves, and eventually in nursing homes waiting for the end.  78% of people over 65 will need long term care.  68% of people over 65 will get cognitive impairment and not be able to even dress, bathe or eat without assistance.  40% of people who reach 65 will eventually enter a nursing home.  The number of people with Alzheimer's is expected to triple in the next 10 years.  These are normal issues and the majority of these people have normal labs.  So, are you certain you're happy with normal?
I prefer to have my labs in an optimal range and I prefer to keep my patients labs in an optimal range.  A range where I have a decreased risk of Alzheimer's, decreased risk of stroke, decreased risk of cancer, decreased risk of heart attacks, decreased risk of dementia, increased brain function, increased bone density, increased muscle tone, improved mood, energy, skin, etc.  We can't stop time from passing but we can absolutely slow the decline and deterioration of our bodies and minds.
It's the beginning of a new year.  How do you want this year to end?  Better than before, healthier than before, happier than before?  Or the same as before?
Dr. Richard Chern, MD not only provides hormone therapy to men and women but also teaches hormone therapy to doctors across the country.  In addition he treats many of the doctors in the area.  Dr Richard Chern MD is a platinum BioTE provider and runs one of the largest BioTE hormone clinics in the country right here in Miramar Beach.  Call today for an appointment at 850-837-1271.
The post Are Your Labs All Normal? appeared first on South Walton Life | 30A News, Events and Community Information.