We are staying warm and cozy this winter season here at ECTC.  We are excited to offer you so many wonderful options for enrichment, education, or just plain entertainment.  The theme of the 2021/2022 season is fun and funny and this winter's shows will not disappoint.
We will keep the fires burning here at ECTC with Miss Abigail's Guide to Dating, Mating, and Marriage in January.  Join Miss Abigail and Pedro as they help their live studio audience navigate the murky waters of love, and maybe find a spark or two along the way.  If the cure for life is comedy then this is the remedy you're looking for.  Think Loveline meets Dr. Ruth and combine that with the personality of Miss Abigail and the charm of Paco…we'll have a winter concoction that is sure to warm your spirit with joy and laughter.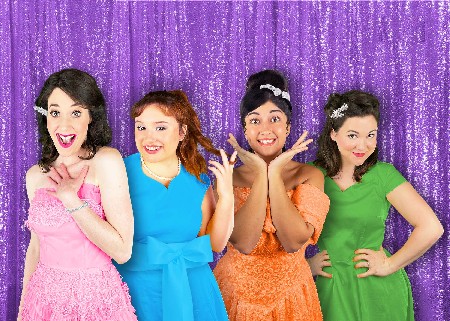 What else is there to do in January but come see a show? That's why we've also got The Marvelous Wonderettes showing in January through March.  Wipe that lipstick off your collar and time travel to the 1958 Springfield Prom with us where you can be serenaded with all the classics like "Lollipop" and "Dream Lover."  Featuring over 30 classic '50s and '60s hits, The Marvelous Wonderettes will keep you smiling in this must-take musical trip down memory lane! Great music, fine wine, and a good time are central to this cabaret stage addition to our professional season.
We round out our sizzling winter offerings with 2 Across in February, an intriguing look at two strangers on the San Francisco BART train, and how a crossword puzzle teaches them each a little more about life and its unpredictability.  This is the type of show ECTC fans have come to love.  If you enjoyed Bakersfield Mist, Dancing Lessons, and Maytag Virgin you are going to love the comedy and connection that take place in 2 Across.
Finally, our Storyteller Series is not to be missed with your ECTC favorites on stage: Shirley Simpson as Katherine Hepburn in Katharine Hepburn, Bruce Collier as Stalin and Churchill in an original piece entitled The Fall of April, and Allan Tuttle as Harry Truman in Give Em Hell Harry are all stories that share glimpses into history.
January marks the beginning of our Spring Educational programs too!  Our production classes may be full but we have some great classes that are offered Tues – Friday: All Things Theatre is a great class for beginning through advanced theatre students.  This class is offered for different age groups: elementary school, middle/high school, and homeschool groups.  Acting Techniques for Teens and Musical theatre Dance: Broadway through the Ages are both great classes for middle and high school students.  Check out the whole schedule at www.EmeraldCaostTheatre.org
We're keeping the home fires burning for you here at ECTC this winter.  Come join us for some laughter, humor, history, and fun as we begin 2022 with the goal to be swept away in stories that bring cheer to our souls!  More information, registration information, and ticket purchases can all happen at www.EmeraldCoastTheatre.org or call the box office at 850-684-0323.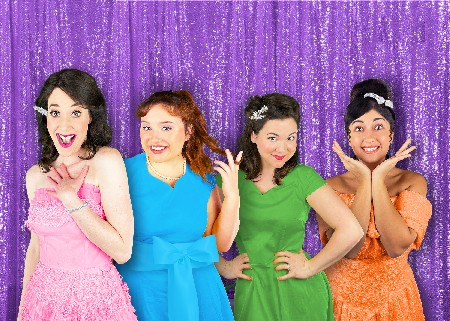 The Fall of April (Stalin and Churchill) performed and written by Bruce Collier
JANUARY  11 at 7:30pm
The Marvelous Wonderettes
Musical by Roger Bean
Cabaret Stage: Musical Revue
JANUARY  21 – 23
FEBRUARY  10 – 13
MARCH  3 – 6
Thursdays – Saturdays  at  7:30pm
Sundays  at  2:30pm
Miss Abigail's Guide to Dating, Mating & Marriage!
By Ken Davenport & Sarah Saltzberg
Mainstage Comedy
JANUARY  28  –  FEBRUARY  6
Thursday – Saturday  at  7:30pm
Sundays  at  2:30pm
Give em Hell Harry Performed by Alan Tuttle
FEBRUARY  8 at 7:30pm
2 Across
Written by Jerry Mayer
Mainstage Dramatic Comedy
FEBRUARY  18  –  27
Thursday – Saturday  at  7:30pm
Sundays  at  2:30pm
Katharine Hepburn by Shirley Simpson
MARCH  1 at 7:30pm
The post ECTC: Winter's Cultural Playground appeared first on South Walton Life | 30A News, Events and Community Information.