By Shane Abbott
It's that time again – election year. Over the next few months, you are going to receive a lot of messages from candidates in the mail, on your phone, and at your door who are trying to earn your vote.
That's why I wanted to take an opportunity to introduce myself directly to the readers of South Walton Life and the residents of the South Walton Community.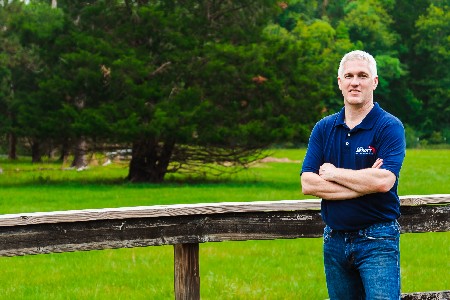 My name is Shane Abbott and I'm running to represent District 5 in the Florida House of Representatives. I am a Constitutional Conservative who is passionate about protecting the unborn, securing the border, protecting election integrity, and advancing the conservative agenda put forth by Governor DeSantis and President Trump.
I grew up right here in Walton County and own a home in Blue Mountain. I have watched the growth of our community unfold over the years, and I know there is more our government can do to address the needs of its citizens. From traffic and infrastructure repair to the unique concerns of our small business community, I've developed a keen understanding of the issues affecting South Walton.
In addition, my experience as a local pharmacist and a small business owner provided me with a unique perspective into our entire community's struggle with COVID-19. I saw first-hand how government mandates dragged down our economy and cost us jobs, and I'm concerned with the Federal government's intrusion into our medical decisions – particularly regarding their restriction of lifesaving monoclonal antibodies.
Northwest Florida needs leaders who are from here and understand how to tackle the issues facing our community. My experience as a business owner, pharmacist, father, and Christian Conservative provides me with just that, and I am excited for the opportunity to represent our community in the Florida House.
Please visit VoteShaneAbbott.com to learn more about our campaign, and please feel free to email me at shane@voteshaneabbott.com so I can learn more about the unique issues facing South Walton. Looking forward to talking soon!
The post Why I'm Running For Florida House District 5 appeared first on South Walton Life | 30A News, Events and Community Information.