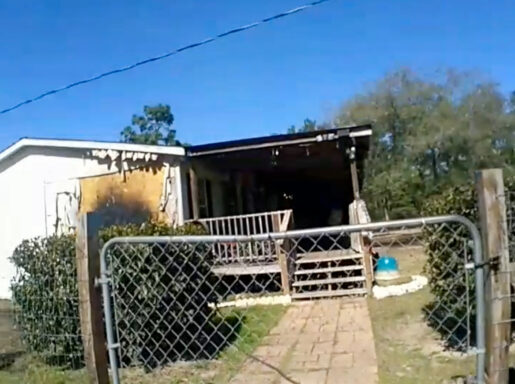 A postal worker sees a large outside fire spreading towards a home in Mossy Head and takes action.
At 11:11 a.m. on Sunday, February 20, 2022, Walton County Fire Rescue responded to a home on Holly Tree Lane in Mossy Head following a 911 call from a postal worker reporting a structure fire. He stated a large outside fire spread to a nearby home and was causing damage to the side of the house and threatening to engulf the structure. The postal worker also stated the fire was spreading into the neighbor's yard and nearby forest. While on the phone with a Walton County Sheriff's Office communications officer, he tried knocking on the door to make sure no one was home.
Walton County Fire Rescue arrived on scene to find smoke coming from the side of a mobile home and the postal worker putting water on the fire using a garden hose. Fire crews forcibly entered the building to confirm no one was inside, and firefighters were able to finish extinguishing the flames before the fire spread inside the house. Additional firefighting crews began combatting the rapidly spreading outside fire and were able to quickly contain the blaze. Fortunately, no one was injured in the fire.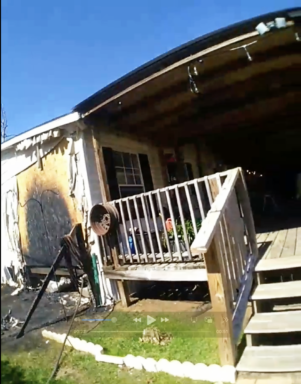 Walton County Fire Rescue command contacted the owners of the home who stated they had not started any outside fires. Neighbors were interviewed who also denied burning any kind of yard debris.
At this time, it is unknown how the fire started. Florida Forest Service responded to the scene and to investigate the cause of the fire.
The post
POSTAL WORKER HELPS FIREFIGHTERS SAVE HOME FROM FIRE IN MOSSY HEAD
first appeared on
Walton County Sheriff's Office, FL
.