By Pamela Donar,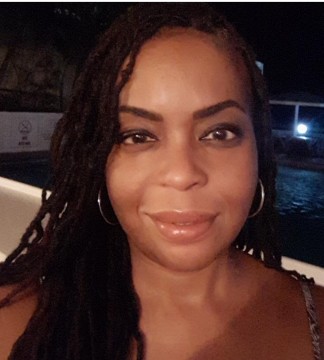 In June of 2021 I decided to travel to Los Cabos, which is comprised of the towns San Jose del Cabo and Cabo San Lucas on the southern tip of Mexico's Baja California peninsula. It's known for its sandy beaches and colonial buildings. The San José missionary church, rebuilt in 1940, faces Plaza Mijares in the heart of the historic district.
It takes approximately eight hours to travel from our area but it's definitely worth the time if you're looking for superb live entertainment, great food and art.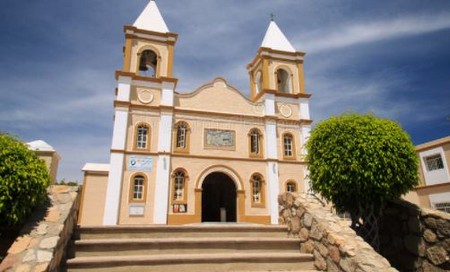 San Jose del Cabo is a smaller town with a relaxed vibe and charm.  Here you will find cobble stoned streets, art galleries, resorts, and world class golfing. If you decide to stay at a tourist resort along the shore there are several, but don't miss the opportunity to take a cab to town and get away from resort life for the day.
I stayed at the Casa Natalia Boutique Hotel in the heart of the town center and spent two days discovering this hidden gem before I finished my vacation in the larger, better known town of Cabo San Lucas.
In San Jose del Cabo if you walk downtown you will run into the Mission church which was built in 1730.  Take plenty of photos or a walking tour to learn about its history.  Next wander around the plaza and all the little shops that surround the perimeter. In the town center you'll find both locals and tourists on park benches, both watching or spending time with their family or friends.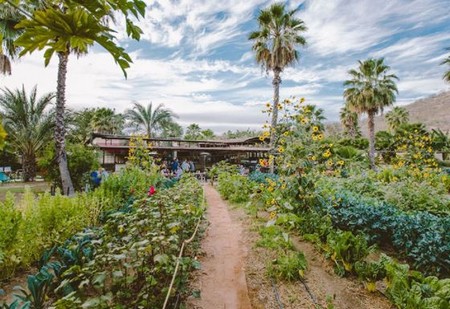 I really enjoyed the art galleries all around town, for which the area has a well deserved reputation. Most galleries are small but I had the opportunity to speak with many of the artists and curators. It wasn't surprising to see $20,000 pieces in the middle of a cobblestone street encouraging you to come inside. If you are a true art fan, make sure you're there on a Thursday night so you can experience the San Jose del Cabo art walk which is sponsored by 12 local galleries.  All the shop owners are gracious and friendly and there is no pressure to buy. The experience will remind you of a small fair or carnival.
As far as dining you can find everything from cheap eats to first class fare.  My top choice was AGAVE kitchen which I randomly came across while walking.  The food and ambiance is outstanding!  You can sit on the rooftop dining area and watch the sun set.
Finally if you love farm to table experiences, plan a trip to Flora Farms which is slightly north of San Jose del Cabo in the foothills of the Sierra de la Laguna Mountains. I would suggest hiring a driver in advance to take you there and back.  Flora Farms enchants from every angle. It's a 25 acre farm to table restaurant with artisanal shops, cooking classes, a farmers market, bar and restaurant.  This is no ordinary experience as Flora Farms has been named one of the world's 10 best farm to table dining experiences.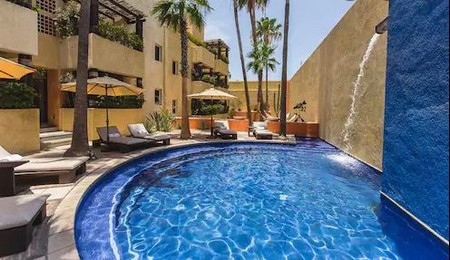 Inspired to book your next vacation?  Contact New Millennium Travel at 908-245-5770 or www.newmillenniumtravel.com for more information.
The post Travel with Pam; Vacationing in San Jose del Cabo appeared first on South Walton Life | 30A News, Events and Community Information.