By Kenneth Books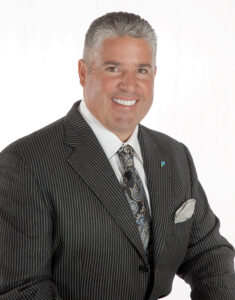 John Farrow was born to be a contractor.
He said he became interested in construction "probably about the time I was 4 and started playing with Legos and building blocks. In summers in high school, I'd actually go work on construction sites." He also put himself through school by working construction.
"I decided I love this, this is what I want to do and I went for my contractor's license," he said.
Today, John is owner of Farrow Commercial Construction, handling residential, commercial and fire and disaster recovery, founded and headquartered in Sonoma County, Calif.
In Destin, John has opened Farrow Contracting, Inc.
"We'd been coming to Destin for 20 years," the San Francisco native said. "We have family here. We love the governor of Florida, we love the area and we love the people."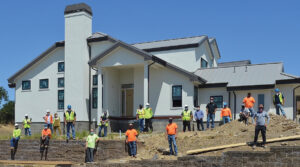 John, 55, and his wife, J.K, have lived in Destin for about five years. But they soon will become landed gentry as they're in escrow and are about to close on a ranch in Laurel Hill. There, they can enjoy Florida, Okaloosa County and their horses. They have two daughters, Montana, 24, and Peyton, 21 and a Son, Clayton, 19. John said Montana will soon join the firm as project manager.
"I've had the personal benefit of working with folks here and I believe the way I do construction will be a huge benefit to the folks here in Florida," John said. "We think we can make a difference and one of my slogans is that I like to do things differently."
That penchant for innovation has come in handy in several Farrow Commercial Construction jobs.
The most challenging commercial job took place at the Magnolia Hotel in downtown Denver.
"That was difficult," he said, "as far as staging, getting vehicles in and out and working on a hotel, adding 56 rooms, as well as working through the winter months with very limited parking to store and stage equipment and supplies." Meanwhile, the hotel was occupied, so John and his workers went floor by floor.
A residential project that stands out took place on the West Coast. "A gentleman wanted all concrete walls 20 feet tall, an entire slab concrete home," John said. "Every aspect had to be completely balanced and measured. I guess he thought Armageddon was coming."
Farrow's company also handles disaster recovery. For example, a corporate office in downtown San Francisco had a huge water release on the 12th floor on the Friday before Labor Day, which flooded the entire building, including a Walgreens that was the building's anchor.
"We mobilized 160 men from all over the country, including equipment – large dryer units, drywall folks, carpet folks, painters, and restocking all the supplies at Walgreens. By Tuesday, everything opened up and everyone was back in business."
Visit farrowinc.com.
The post John Farrow Has Construction In His Blood appeared first on South Walton Life | 30A News, Events and Community Information.