Seaside Central Square Cinema
Friday, April 15, 7:30 pm to 9:00 pm
Grab a blanket and come out to the Seaside Amphitheater on Friday night for Central Square Cinema, a family movie on the lawn. Free and open to the public. Show begins at 7:30PM.

Movies Include: April 15 | The Mitchell's vs. The Machines, April 29 | Clifford.Seaside Amphitheater, Seaside, FL.
Great 30A Easter Race at Topsail Hill Preserve State Park
Saturday, April 16, 7:00 am
The Great 30A Easter Race, presented by Rotorhead 30A Running Company and Good News Church, will be taking place at Topsail Hill Preserve State Park on Saturday, April 16, 2022 beginning at 7AM. As always, runners are offered three distinct courses to choose from: the Clean Feet 5K course, the Dirty Feet 5K course, and the Stinky Feet 10K course. A portion of the proceeds from The Great 30A Easter Race benefits Friends of Topsail Hill Preserve State Park. Learn more about race option and REGISTER NOW at thegreat30aeasterrace.itsyourrace.com/event.aspx. To check out all three course maps, click here: https://www.runrotorhead30a.com/great-30a-easter-race. Topsail Hill Preserve State Park, 7525 W. Scenic Highway 30A, Santa Rosa Beach.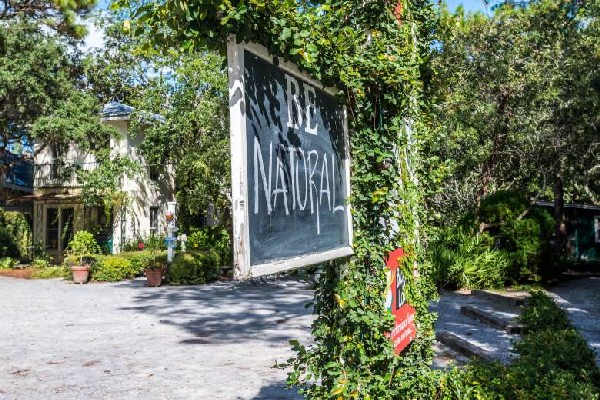 Global Earth Day Celebration at Hibiscus Coffee & Guesthouse
Friday, April 22, 5:00 pm to 8:00 pm.
Join the Eka Earth team at Hibiscus Coffee & Guest House in Global Earth Day Celebrations on April 22nd, 2022 from 5-8PM in the Backyard of Love. Come together as a community to care for the Earth around us by focusing attention on an outlined area in Grayton Beach. A portion of the profits generated are donated to Eka Earths "Earth Rehab Mission". To learn more about their mission and to purchase your tickets visit: https://www.ekaearth.com/earth-rehab.
Events Include:
5PM: Celebrations kick-off with Yoga in the Backyard of Love,
6-8PM:  Community Clean up & Earth Education with Eka Earth founder Cynthia Mitchell followed by Ecstatic dance with Dustin Borlock and Live Art Raffle by Beverly Kennedy. Attendees are encouraged to dress weather appropriate & comfortable for movement and to plan to eat before or after event, there will not be purchasable food or drinks at event (we will offer re-fillable water). Please bring:a refillable water bottle, reusable tote to collect trash, and yoga mat if participating in yoga.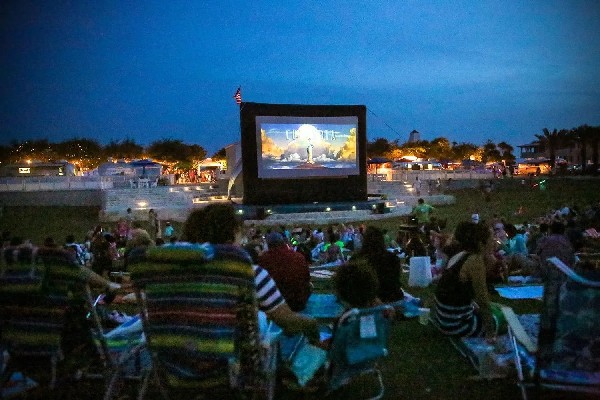 RUN/SUP: Eco-Tour at Boathouse Paddle Club
Wednesday, April 27, 10:00 am.
Explore Western Lake with RUN/SUP on a guided eco tour every Wednesday at 10AM and 1:30PM. Join Molly for an approximately two hour adventure throughout one of 30A's beautiful coastal dune lakes. Cost is $75 per paddler. Space is limited, email molly@runsup.com or call (850)419-6188 to sign-up in advance. The BoatHouse Paddle Club is located on the shores of Western Lake in WaterColor. They're open daily for paddle board rentals, instruction and fitness classes. Visit the  runsup.com website. Join in the movement, get updates on races, new products, retreats and events by signing up for news. 250 Watercolor Blvd W, WaterColor, FL.
30A Cornhole Tournament at Rosemary Beach
Saturday, April 30, 10:00 am to 3:00 pm.
Rosemary Beach Foundation invites you to come out for a day of friendly competition at the 8th annual 30A Corn Hole Tournament on Saturday, April 30th in Rosemary Beach. The two-member team Corn Hole Tournament will be held on East Long Green. Registration begins at 10:30 am, Tournament begins at 11:00 am. Tickets: http://www.cornhole30a.com/. Consider bringing your team and/or sponsoring the event. The 2022 Tournament benefits Rosemary Beach Foundation and charitable partners, Special Olympics-Florida (Walton County), South Walton Academy and Westonwood Ranch. East Long Green Road, Rosemary Beach.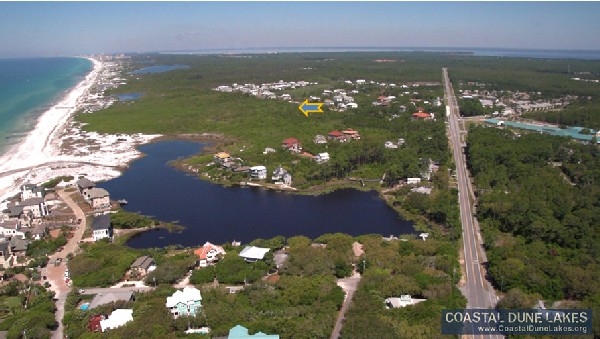 Camp Helen State Park: Guided Nature Walk
Thursday, May 5, 10:00 am.
Camp Helen State Park invites the public out for a guided Nature Tour held each first Thursday of the month at 10am. Tour begins at the Visitor Center. Come out to learn about the rare coastal dune lake, Lake Powell, as well as the park wildlife. Hike is suitable for all ages. Dress for the weather; water and bug spray are recommended. Camp Helen State Park, 23937 Panama City Beach Parkway, Panama City Beach.
The post April 2022 Things to Do in South Walton appeared first on South Walton Life | 30A News, Events and Community Information.