Destin Charity Wine Auction Foundation (DCWAF) is pleased to announce Roy Estate as the 2022 Honorary Vintner for the 17th Annual Destin Charity Wine Auction presented by the Jumonville Family, hosted April 22-23 in Grand Boulevard. Accepting the award will be winery founder, Shirley Roy, who will also be participating in a patron dinner hosted by Bert and Sue Trucksess and Max and Kay Watson featuring Chef Joelle Mollinger.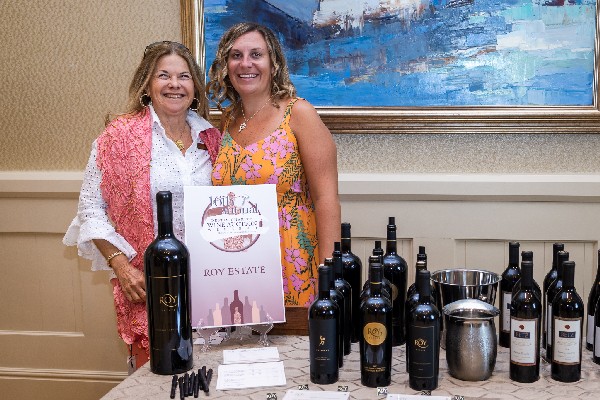 "Destin Charity Wine Auction Foundation is consistently overwhelmed by the amount of support we receive from our friends in the wine industry. Shirley and the team at Roy Estate have been tremendous supporters of our organization, and we are honored to have them return to the 2022 auction," said John Russell, President of DCWAF. "Shirley's passion and support have played an integral part in our ability to donate more than $25 million to improve the lives of more than 100,000 children in need in Northwest Florida."
The sold-out 17th annual auction weekend will be DCWAF's first fully in-person auction experience since 2019, with two years of hybrid virtual auctions hosted during the pandemic. The weekend will kick off on Friday, April 22 with 10 patron dinners, hosted in some of the most stunning homes and restaurants along the Emerald Coast, and is followed by a reserve wine tasting and live auction on Saturday afternoon.
Currently ranked #5 on the list of "Top Charity Wine Auctions in the U.S." by Wine Spectator Magazine, the Destin Charity Wine Auction connects wine enthusiasts with preeminent winemakers and chefs to help children in need in Northwest Florida.
The post Destin Charity Wine Auction Foundation Announces Shirley Roy of Roy Estate as its 2022 Honorary Vintner appeared first on South Walton Life | 30A News, Events and Community Information.