By Lisa Cyr
During Spring, teachers prepare students for end of season exams, papers, presentations, and report cards. In a similar fashion, private lesson music teachers consider Spring the season to perform, receive evaluations, and awards.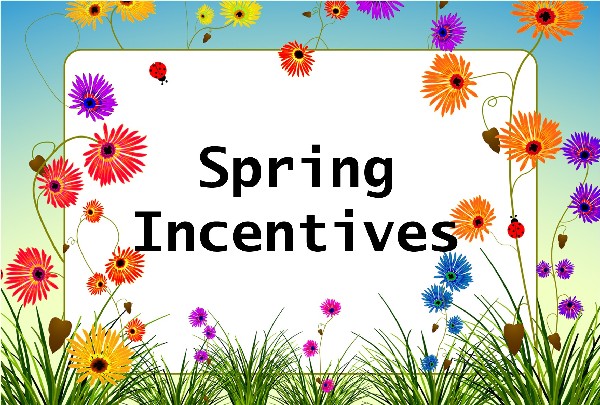 Music recitals are a popular performance opportunity. Studio 237's recital is scheduled for May 21st, beginning at 10:30am and 2:00pm, at Seagrove Baptist Church in Santa Rosa Beach and is open to family, neighbors, and friends. In addition, below are two organizations that have enriched my students and Studio 237 for many years.
Every February, the Choctaw Bay Music Club (CBMC) (www.ChoctawBayMusicClub.org) sponsors a student music festival at Northwest Florida State College. Music students from Pensacola to Tallahassee perform original pieces by memory before two judges, receive written evaluations, rating, certificates, and accrue points towards trophies. Superior rated students may compete in the State and then National level. CMBC is a local chapter overseen by the National Federation of Music Clubs (NFMC). Membership is only $25 a year.
"Founded in 1989, NFMC is the largest nonprofit organization in America to promote and support American music, performers, and music education. Working in local communities, they provide musical opportunities for all ages: professional and amateur musicians, volunteers, music lovers, teachers, students, and supportive parents. At their website www.nfmc-music.org, you will discover the many activities in which over 121,000 members participate, including festivals, competitive events, scholarships, and community outreach."
The NFMC festival catalog (entitled "The Bulletin") includes the rules, many songs/pieces to choose from, and includes a large variety of instruments and musical styles/genres. There is a wide range of instruments represented such as piano, violin, voice, trumpet, clarinet, guitar, harp, banjo, drums, and more. The catalog is for sale on the NFMC website.
Secondly, The American College of Musicians a/k/a National Guild of Piano Teachers began in 1929. (www.pianoguild.com)  Their "primary function is to establish definite goals and awards (via private noncompetitive auditions) for students of all levels, from the earliest beginner to the gifted prodigy. Their purpose is to encourage growth and enjoyment through the study of piano. Teachers have the flexibility to choose original repertoire for performance. Students play a program of songs (2 to 10+) by memory and are judged on individual merit, by a well-qualified music professional, in areas such as accuracy, phrasing, dynamics, rhythm, interpretation, and technique. They receive a handwritten detailed evaluation, award certificate, and other incentives. Guild students choose and practice their songs beginning in August for performance in May. Members receive a catalog explaining programs and a seasonal magazine acknowledging student achievement. We currently have a guild chapter in our area. This year's live auditions will take place at Northwest Florida State College. Also, video submissions are accepted. Teacher's yearly membership fee is $85.
These programs incentivize students and teachers to prepare for achievement and success.  Discover Magazine, June 2019 issue, wrote: "A new study published in the Journal of Educational Psychology reports that students who study to play musical instruments score significantly higher in science, math and English exams than their non-musical peers."  Higher grades add up to higher ACT and SAT scores which leads to scholarships and look great on applications for higher education.  Although sports participation is a viable way to obtain a scholarship, a strong equal is the study of music, resulting in higher GPAs and developing the skill of planning for success.
Studio 237 Music Lessons is in Santa Rosa Beach. Our teachers are ready to teach guitar, piano, drums, voice, ukulele and more. Call 850.231.3199 to schedule a visit or lessons. www.Studio237Music.com
The post Studio 237 Music Lessons; Incentives appeared first on South Walton Life | 30A News, Events and Community Information.