"Josh and Doug bring a high level of enthusiasm to learn and succeed in real estate sales," John Martin said. "They have an exceptional ability to connect with people, gain trust and attract new clients. I'm excited to have them on our team and look forward to watching them grow." They have already attained sales of $12,600,000 in their first two months on the job, so to say I'm pleased would be an understatement."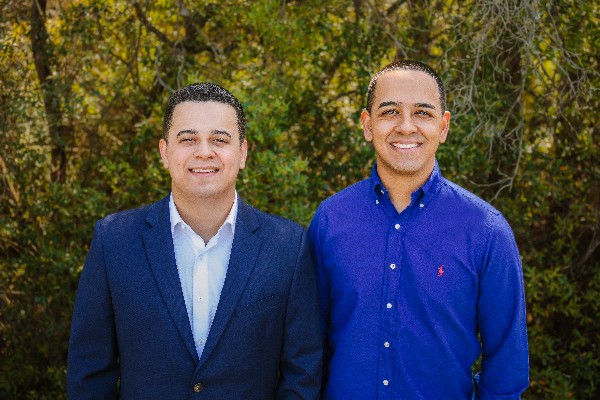 Children of Brazilian immigrants and native South Floridians, Josh and Doug Damaceno are the embodiment of the American Dream. Having moved to the Emerald Coast in 2019 to join their parents' growing cleaning business along the Destin – 30A corridor, it didn't take the brother's long to decide "this was the place we wanted to live, work and grow our families. "The opportunities, the climate, and especially the people make this a truly special place," Josh said.
Doug said his two year's working with his parents in the cleaning business was the beginning of a Real Estate career. "I met many second home owners and Investors that shared their insights, property values, growth rates, that helped fuel the desire for a career in Real Estate."
After passing their Real Estate exams earlier this year, Josh and Doug took an interesting approach to finding a Job. They google top producing brokerage on the Emerald Coast. "We came across a story published in SoWal Life about Nate Kelly getting his start in Real Estate with John Martin the year before, and we thought, 'why not?, Nate's our age and goes to the same church, let's give him a call."  And the rest, they say, is history! "Nate has been exceedingly generous with his time, he's made us feel welcome, and that the decision we were making was a good one. Four days after meeting with Nate, the Damaceno Brother's were officially members of the John Martin Team.
Doug says "the timing couldn't have been better. We were approached by a very large brokerage and we realize now, after meeting with John and the team  we realized the training, development and mentorship offered by John could not be offered at a larger firm- we would have been lost. The way it all happened: Nate calling us back when he did, then meeting with John, we felt it was God putting all the pieces together and leading us."
We asked Josh and Doug, what is their pathway to success? Their answer: Honesty, Integrity and understanding their client's needs and goals. "Real Estate is not for the faint-hearted," says Josh. "But we are willing to do the hard work necessary to build our business and fulfill our customer's needs and expectations."
Josh can be reached at 850-585-8591 or joshua@johnmartin30a.com
Doug can be reached at 850-333-6969 or doug@johnmartin30a.com
Website: www.johnmartin30a.com
For more information, call 850-267-0013.
The post The John Martin Group of Berkshire Hathaway Home Services in Santa Rosa Beach has announced the addition of brother's Josh and Doug Damaceno to their growing Real Estate Services team.  appeared first on South Walton Life | 30A News, Events and Community Information.