Make Seacoast Collegiate High School's Dual Enrollment Program Your Top Choice
Say hello to a flexible class schedule and college credits! Dual Enrollment is a breeze at Seacoast Collegiate High School. Students attend Northwest Florida State College in Niceville and can earn college credit while still in high school.
Can you imagine graduating with two years of college done? Students who earn 60 credit hours can be eligible to earn their associates degree and their high school diploma simultaneously.
Hang with other Seacoast students while taking college classes. As a Seacoast student, you have access to a dedicated Seacoast Classroom at Northwest Florida State College where dual enrolled students are able to collaborate and spend time with one another on campus.
Ride the shuttle! Seacoast Collegiate High School students are able to ride the shuttle from South Walton to Niceville daily- free of charge! It's the ultimate carpool – safe and fun!
A built-in community of amazing like-mind students who are high achieving, motivated and FUN! Seacoast has all of the social aspects that make high school such a special time in a student's life: clubs, dances, prom, athletics. It's a small school environment and a close knit group of friends with all of the traditional high school rituals.
50% of Seacoast graduates earn Bright Futures Scholarships. The team at Seacoast are pros at making this an easy, engaging and fun process. Parents say again and again that it's a lifesaver to have so much help!
Personal attention from Seacoast guidance counselors will ensure that each student's dual enrollment program meets their individual needs. Additionally, guidance counselors help make the college admissions process a snap with hands-on assistance with applications and everything else.
Scholarship Opportunities – this year's senior class has earned more than $4.1 million in college scholarships. Seacoast Collegiate High School had three National Merit Scholarship Nominees for the 2021-2022 school year.
Spots are still available to enroll for the 2022-23 school year – but hurry – they are going fast.
It's worth repeating that enrollment at Seacoast Collegiate High School and dual enrollment coursework at Northwest Florida State College that can earn students an associate degree and a high school diploma simultaneously are TUITION FREE!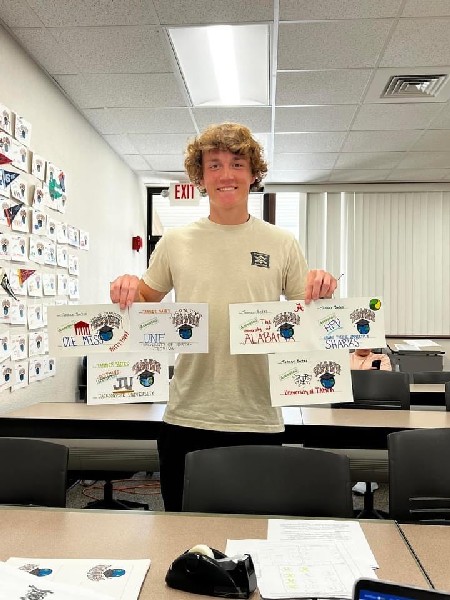 For some students, the opportunity to earn an associate degree upon high school graduation is a springboard to further higher education. For others, it provides a headstart and a competitive advantage for entering the workforce. Whatever the motivation, Seacoast Collegiate High School in Santa Rosa Beach has the team and the ability to help students navigate what could otherwise feel like an intimidating process.
Seacoast Collegiate High School, which along with the Seaside Neighborhood School form Seaside School, Inc, Florida's longest-operating charter school and the #3 ranked combination school in the state, has been providing Walton County students with this unique opportunity since opening in 2013. Students begin their high school careers at Seacoast Collegiate High School on Northwest Florida State College's South Walton campus in Santa Rosa Beach. During 9th and 10th grades, students enjoy small class sizes where their individual needs and learning styles are a priority. Upon entering 11th grade, students are dual enrolled with all classes taking place at Northwest Florida State College's main campus in Niceville.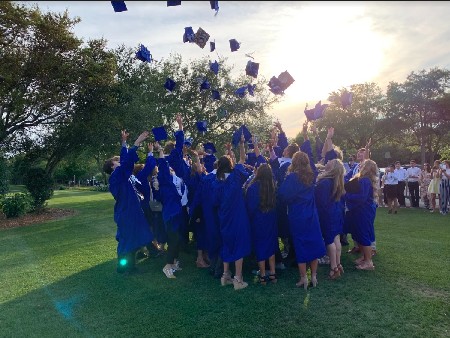 While many students enroll at Seacoast in 9th grade, those who choose to enroll as 11th graders and have maintained a 3.0 grade point average are presented with a unique opportunity to immediately enter the dual enrollment program and begin earning college credits. As a public charter school, the entire curriculum, including college coursework, is completely tuition free for Walton County students.
ACT NOW!
Space for the upcoming school year is still available for new students, including incoming 11th graders. Interested in learning more? Check out the information available at www.seasideschools.net, have a conversation with the school's administration and take a school visit. We will provide interested students and parents with the information needed to make a school decision that could culminate with both a high school diploma and a free associate degree in just a few short years.
The post Top 10 Reasons High Schoolers Should Enroll in an Associate's Program for 11th Grade appeared first on South Walton Life | 30A News, Events and Community Information.