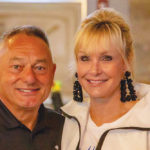 By Joe Capers, Insurance Zone
For the past year or so, Florida property owners have learned about the many factors that caused our insurance premiums to increase at unprecedented levels. This is true in all lines of insurance, but primarily with insurance for residential and commercial property. There are multiple reasons for the state of the insurance marketplace, but two of the biggest driving forces are storm activity over the past few years and the overwhelming number of claims that end up in lawsuits.
A recent statistic from the National Association of Insurance Commissioners (NAIC) showed that Florida homeowners' claims represent 8 percent of the nation's total claims; however, Florida has more than 76 percent of the lawsuits related to homeowners' claims in the entire nation. Just when we did not think things would get worse, inflation enters the arena, and puts even more pressure on rates. Inflation also must be considered when determining the adequate amount of coverage to replace your structure and personal property.
In economics, inflation refers to a general progressive increase in prices of goods and services in an economy. When the general price level rises, each unit of currency buys fewer goods and services; consequently, inflation corresponds to a reduction in the purchasing power of money. There's no denying that inflation like we haven't seen in decades is on the rise. All you need to do is go to the local grocery or hardware store or fill up your gas tank and you will feel the pinch.
The cost of residential and commercial construction is also skyrocketing due to inflation, and this could spell trouble for homeowners and business owners. Increases in the cost of lumber and other building materials, in conjunction with continued supply chain issues and labor shortages, could leave many homeowners underinsured if they need to rebuild after a covered insurance claim.
Should disaster strike, homeowners without enough coverage could find themselves digging into their savings to cover the shortfall. Now is the time to be certain you have enough insurance to pay the cost of what it would take to rebuild your home or building, also known as replacement cost. Here's what you need to know.
Insurers use replacement cost calculators to determine how much structural coverage is needed to rebuild your home or business investment. Information about your building, such as its square footage, quality of construction materials and the year of construction or upgrades, are all factored into the estimated replacement cost.
You can also take steps to determine the replacement cost on your own. One method involves multiplying your home's square footage by the current cost of construction per square foot in your area. You can get an idea of per square foot building costs by calling the builders association in your area, a licensed appraiser, or a local contractor. Most estimates will range from $200 to $300 per square foot, but in our area we have had some suggested amounts around $500 per square foot and more. We just learned that one of the premium writers of homeowners in our state will be adopting CCI (Construction Cost Index) as replacement for the Inflation Guard Endorsement on its HO3 policies. CCI provides a more precise method for adjusting dwelling limits annually based on true changes in cost of construction vs. the straight-line increase used in the Inflation Guard endorsement.
To make sure you have the appropriate coverage, talk to an agent about your homeowners or commercial policies. They are willing to help you understand what you have and what you need based on the replacement cost. Protecting your assets and your retirement funds from losses you wouldn't otherwise be able to financially afford is what insurance is about. Making sure you have the correct amount of coverage can be the difference between rebuilding your entire structure versus a partial rebuild. You have the ultimate decision in choosing your limit for coverages, such as those for dwelling or personal property. Your insurance agent is here to assist you with making sure your coverage keeps up with the increasing cost to repair, replace or rebuild the home.
As a consumer, you may want to see if a recent evaluation of the replacement cost of your home or structure has been done. You may request that this be updated. Based on what you learn, choose a limit that provides peace of mind and can help you protect against catastrophic loss.
The bottom line, when it comes to insuring your home, is this: don't skimp on the coverages, look carefully at your renewal policy, and address any coverage deficiencies you may have, and always let your agent know about any upgrades and remodeling you've done to your home. We recommend an annual review of your property insurance program because life happens and circumstances change.
Insurance Zone, founded by Joe and Lea Capers, is a full service personal and commercial lines insurance agency serving Destin, Miramar Beach, Santa Rosa Beach (30A) and Inlet Beach. Visit their Video Library on www.ins-zone.com and watch an informative video "Market Value vs Replacement Cost" or call (850) 424-6979.
The post Inflation May Be Leaving You More Underinsured appeared first on South Walton Life | 30A News, Events and Community Information.