Coffee lover? Us too! Sometimes on vacation it's hard to know where to go for GOOD coffee – you know what I mean. The best tasting, locally brewed, happiness in a cup that we all look forward to each morning. Not to worry; we've taste tested and approved our top picks to save you the trouble. Read on to find out the best local coffee shops in Destin Florida who made our list of favorites!
East Pass Coffee Co
This adorable little coffee shop (formerly known as Jumpin Goat Coffee Trailer) was created by three locals who *love* coffee as much as we do. The coffee beans are roasted on their family farm in Georgia, giving this the total local vibe. We highly recommend the Vietnamese Cold Brew, or really… anything on their menu. They've added Acai Bowls, and still have amazing coffee and desserts available as well. Located across from the Destin Harbor, they're the perfect way to start your day in Destin!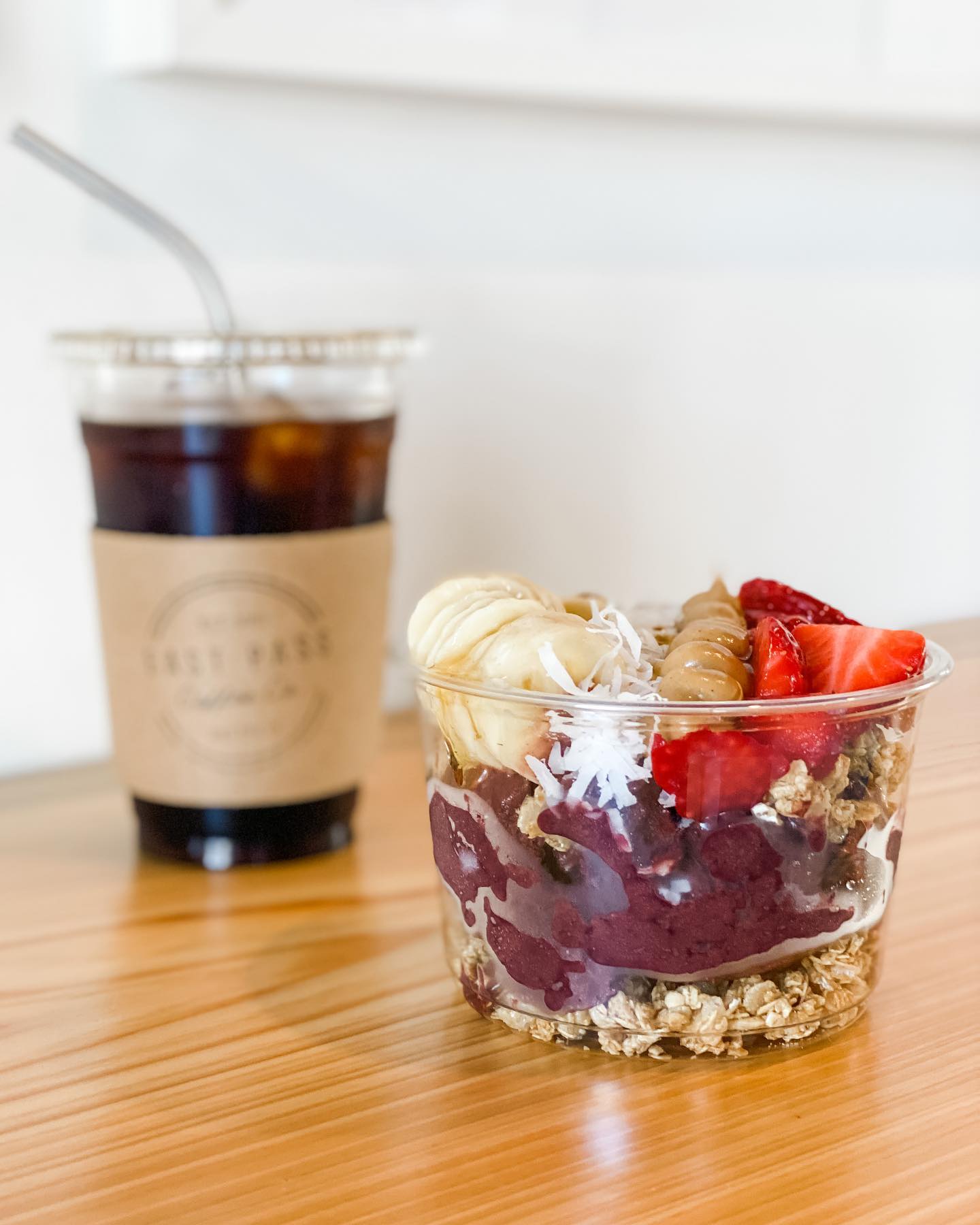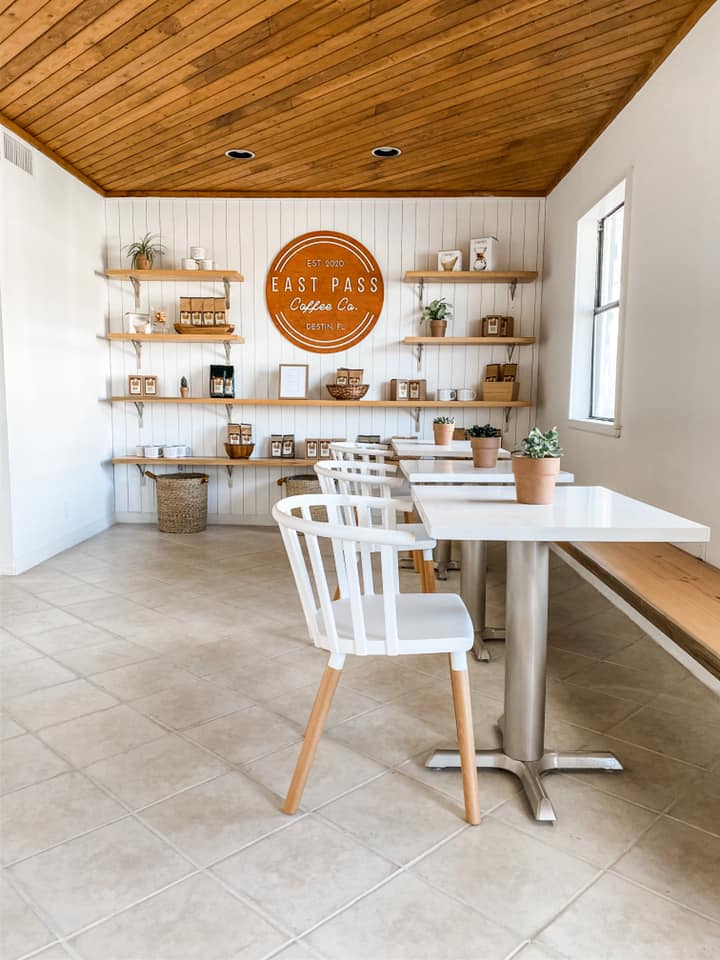 Cafe Destin
We adore this sweet, new, spacious coffee shop located in Destin by the Winn Dixie plaza. With ample open seating inside, plus couch and table seating outside, there is plenty of room while still feeling cozy. It is dog friendly, and if you need a private space there is a conference room you can use for free, along with free wifi. They have an all day breakfast/lunch menu, so feel free to load up on coffee, grab a sandwich and make plans to stay all afternoon.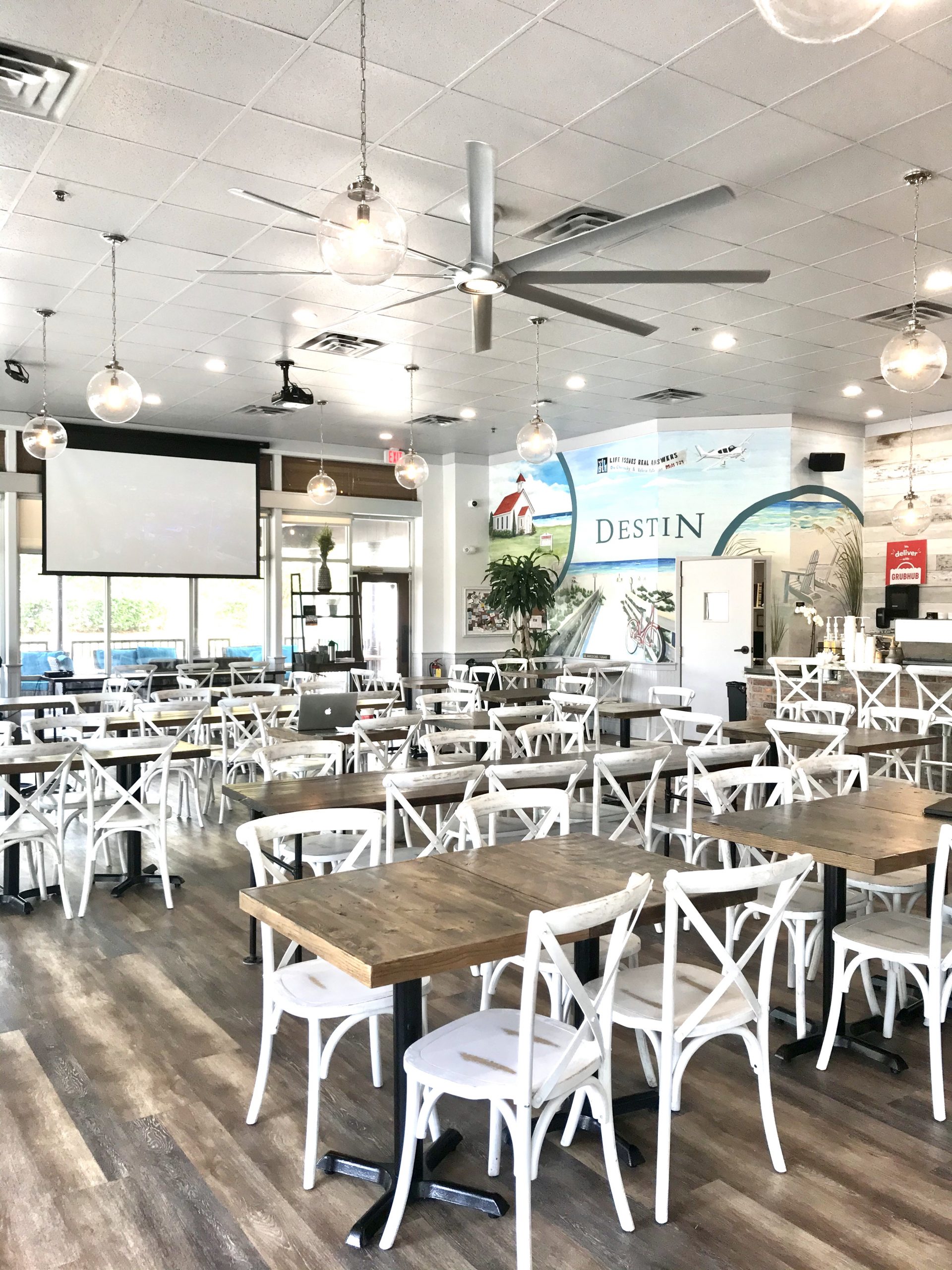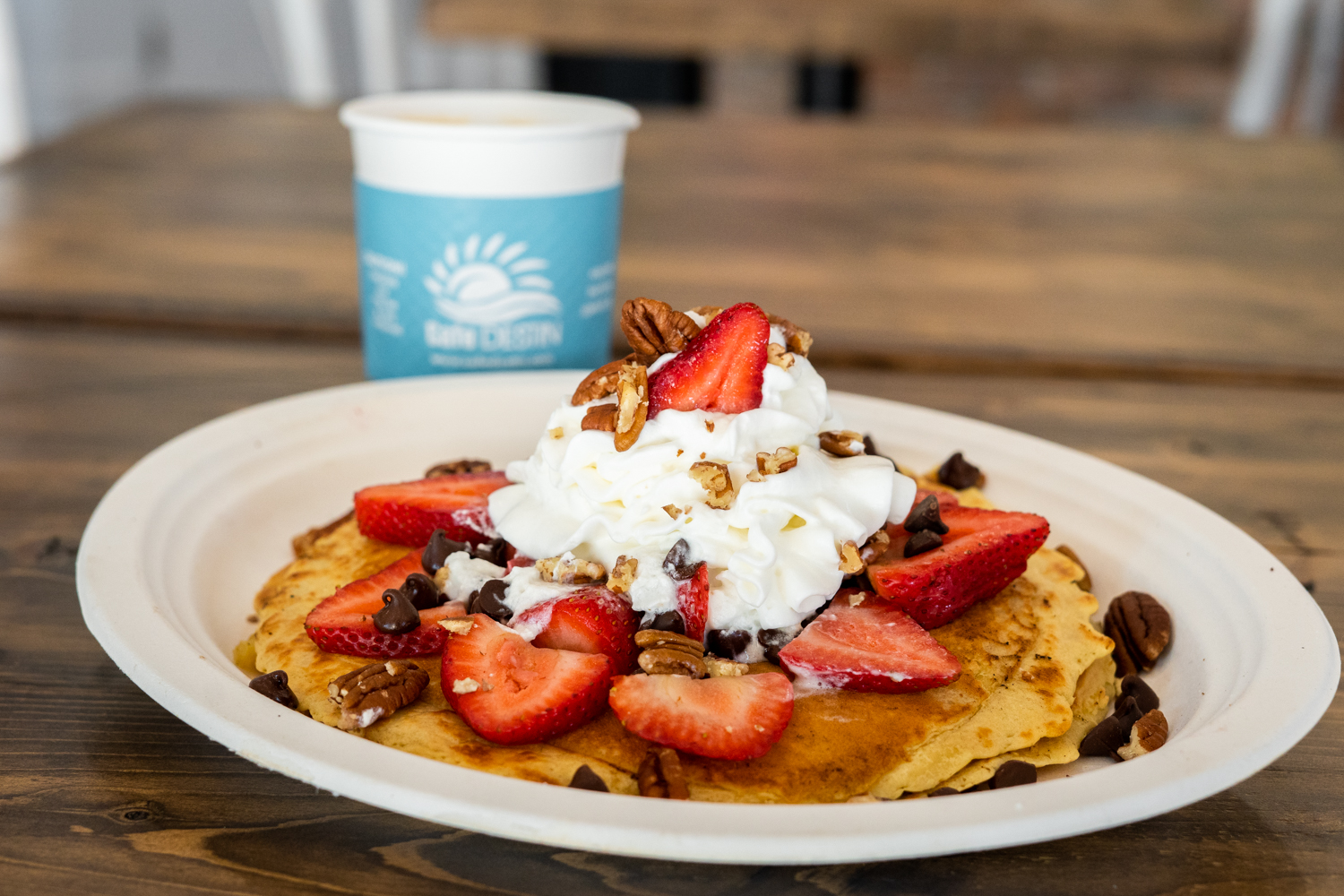 Wild Cafe
A brand new pop up coffee shop / cafe concept in Destin Florida is Wild Cafe — and we are completely and totally obsessed. Most notably (and IG worthy) are the cute messages as latte art like "I'm coconuts about you" and "Stay Wild Baby". Pair that with her breakfast menu, wild mural on the wall, couch seating and we just can't get enough. Find them inside Shoreline Church, open to the public from 7am-2pm daily except Mondays when they're closed. Definitely keep this one on the list!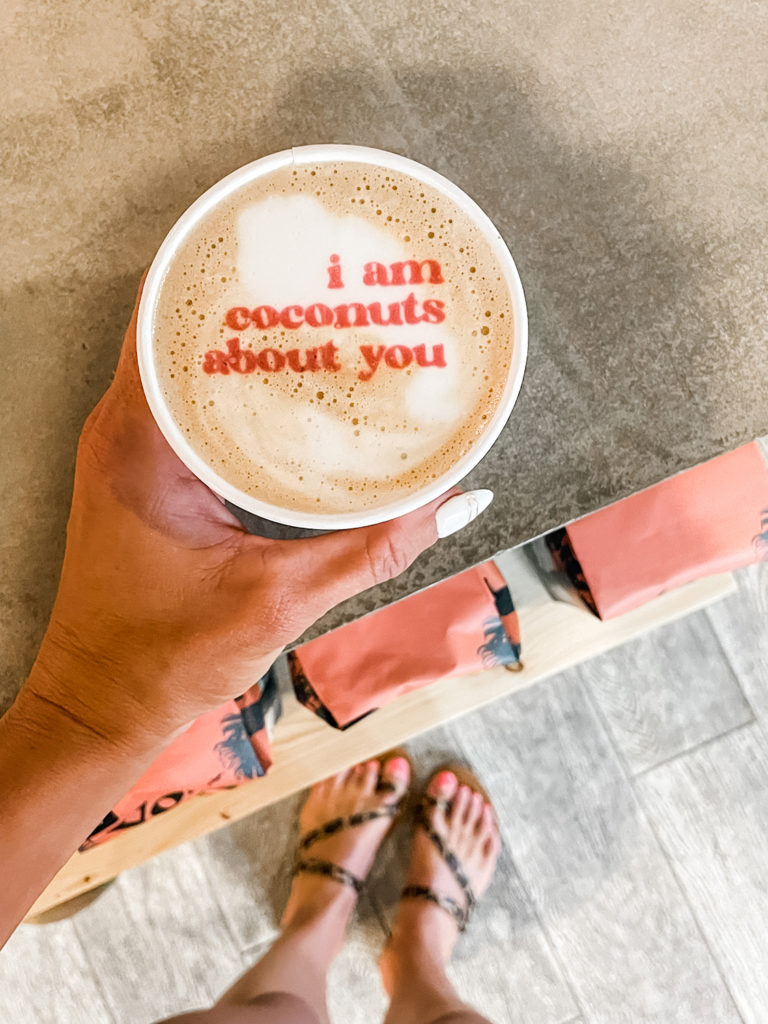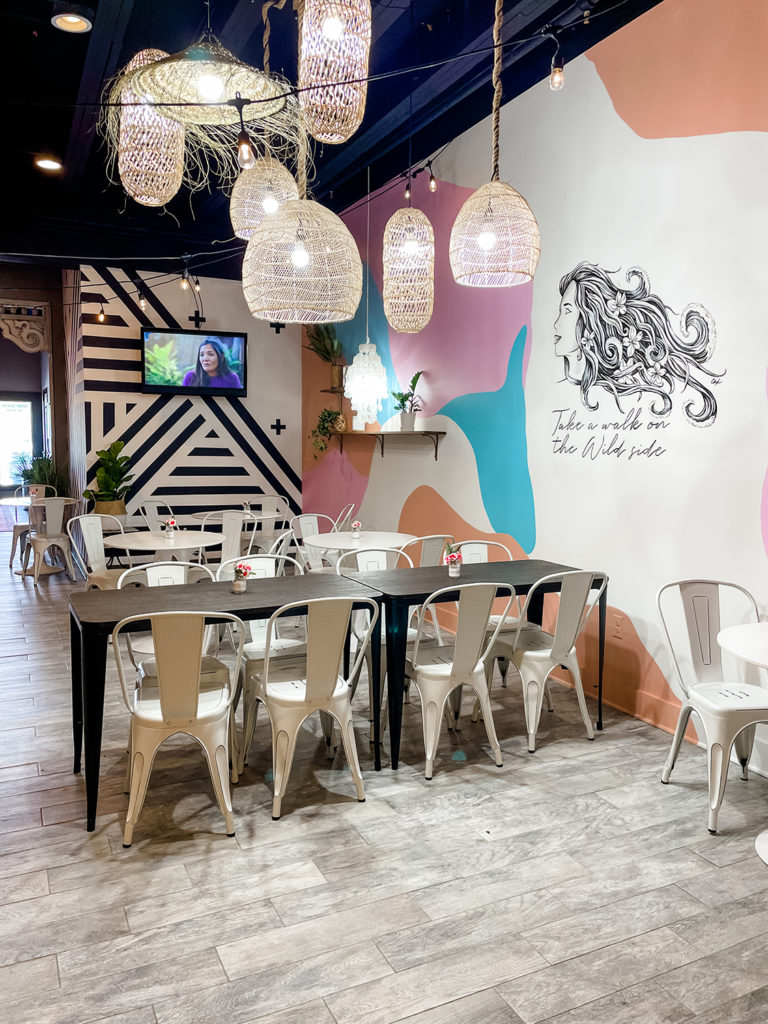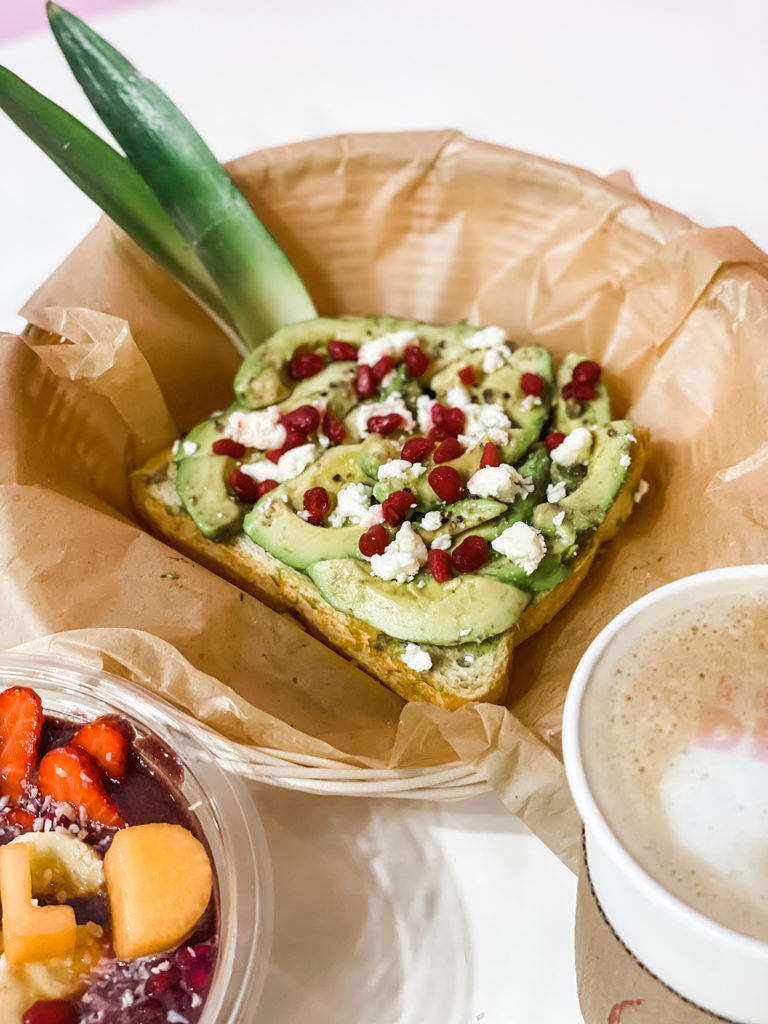 The Palms Coffeehouse
Located inside The Palms of Destin Resort & Conference Center, the Palms Coffeehouse recently underwent a remodel and transformed into an incredible coffee house in the heart of Destin. It is open to the public, with easy parking right when you turn into the Palms. They offer a variety of signature coffee drinks, as well as cocktails, with a full menu to order from. Bring your laptop to stay, or your girlfriends for all the photo spots. Either way, this one is a must visit in Destin, Florida!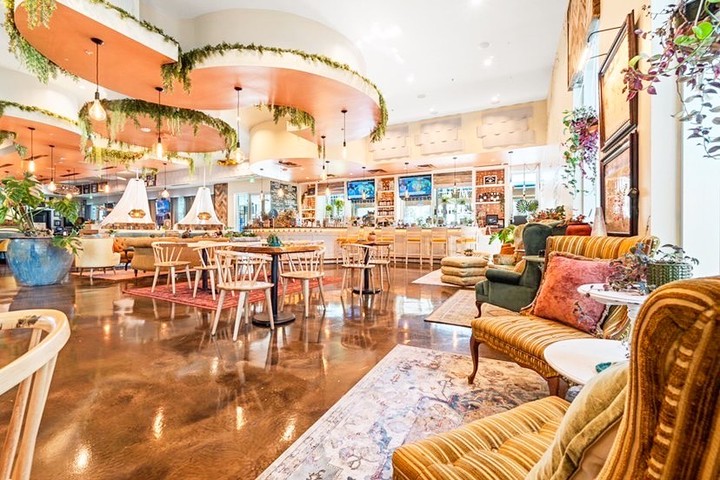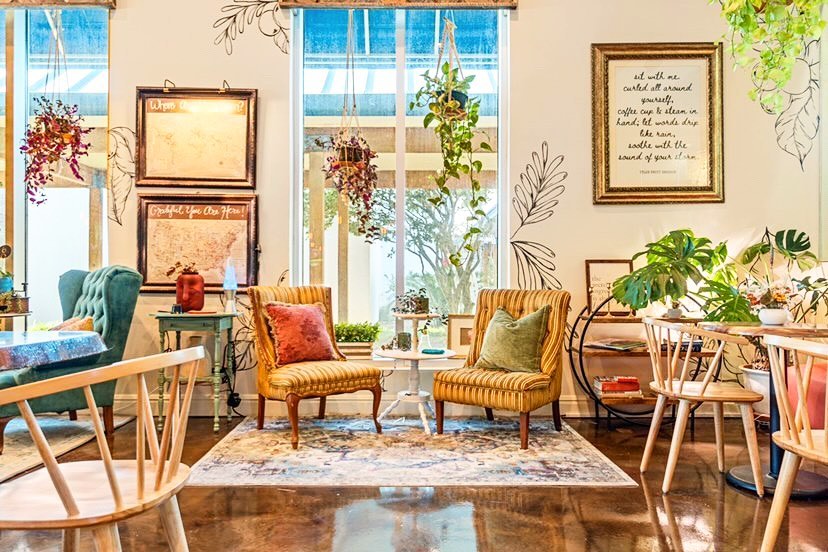 2 Birds Coffee + Café
Another quick favorite, Two Birds Café opened in the new Seascape plaza in Miramar Beach near the beginning of 2018. A wide open interior, Two Birds boasts a smaller breakfast/lunch menu with things like Chorizo Toast, Mini Cinnamon Donuts, Eggs and more. The food is easily as tasty as the coffee, so make sure to get both. Their Chai Latte hits the top of our list! Oh, and we count this as a total Instagram worthy spot, complete with an old model Espresso machine and mini flamingo salt and pepper shakers on each table.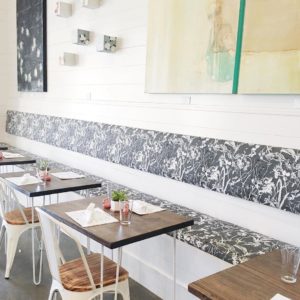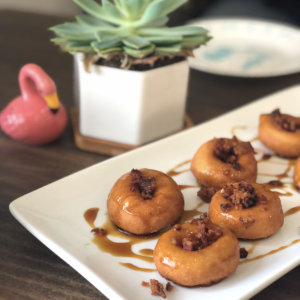 Blackbear Bread Co
This cozy space in Grayton Beach will steal your heart the moment you step inside. On the food side, Blackbear has homemade pastries and rolls, menu items like Avocado Toast, Quinoa Bowl and more. Their coffee has us hooked; try their Vanilla Latte and curl up at a window seat. Blackbear has limited indoor and outdoor seating available, so come early or expect to wait a bit during peak times. Trust us – It's worth the wait! **Update: They've recently opened a 2nd location inside Grand Boulevard; much closer for those in Destin!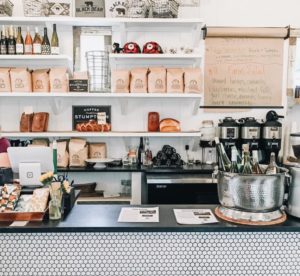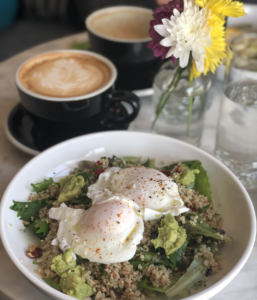 Enlightened Studios
Located in downtown Fort Walton Beach, there is a lot of charm behind this coffee shop.. not to mention is the music lovers dream. With live music and open mic nights all week long, not only do they have coffee and beer available for their guests, but there is a sound studio right inside the building. You can also find couches in the back for a more secluded area to work/rest, and even a Sunday Mimosa party on tap. Its a great place to work and we highly recommend it!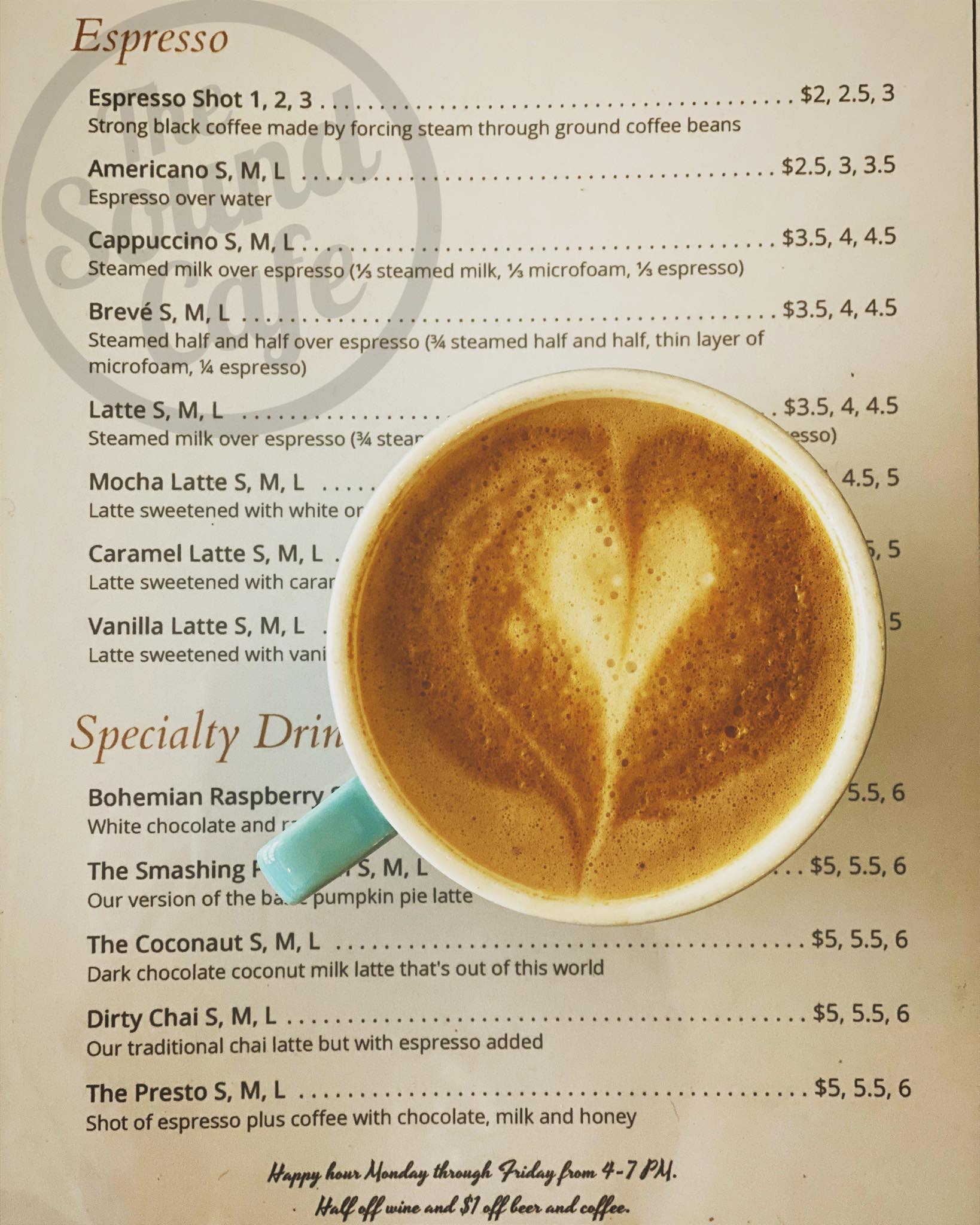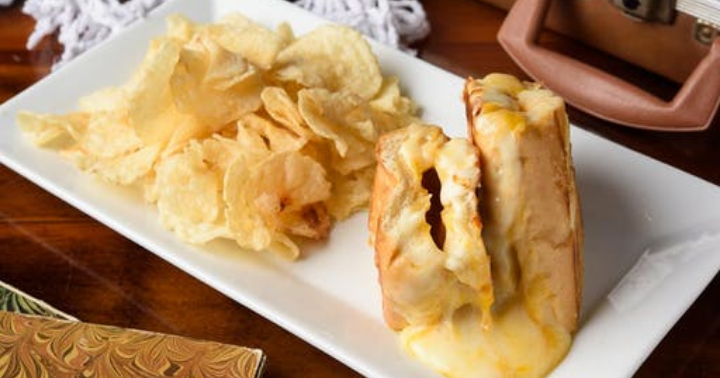 Songwriters Coffee
A hidden gem out towards Santa Rosa Beach, the 30A Songwriter Radio Coffee shop has a unique menu of Nitro Cold Brew Coffee creations that will make you want to come back for more (definitely try the White Lightning). Beyond coffee, their food menu includes breakfast croissants, salads and sandwiches. This little space also turns into a Live Music venue for up and coming local artists to share their music and vibe with others who enjoy it as well.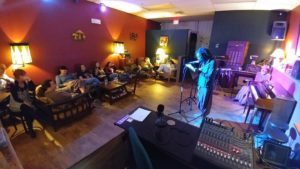 While we don't consider ourselves coffee snobs, we do know what we like and the above is it. You can't go wrong with any of the above choices, and if you have a favorite we missed, leave it in the comments so we can check it out and get it added to our list!
The post Best Local Coffee Shops in Destin Florida appeared first on Find Things To Do in Destin Florida – To Do in Destin.