By Dr. Carolynn Zonia
On January 1st 1863, President Abraham Lincoln issued the Emancipation Proclamation, declaring an end to slavery. Congress acted by passing the 13th Amendment, which abolished slavery in the United States. Though it was passed on January 31st 1865, slavery continued until the law was enforced by Union Troops. The day that they arrived in Tallahassee, Florida was May 20, 1865. This day, 11 days after the end of the Civil War, is celebrated as Emancipation Day.
The final State that ended slavery was Texas, on June 19, 1865. Beginning the following year, official celebrations began to be held on that date annually. The celebrations have been called Freedom Day, Jubilee Day and African American Independence Day. The date was shortened from June 19th to Juneteenth, and that is how the day is recognized today.
In June 2021 President Joseph Biden declared Juneteenth a Federal Holiday. Traditional celebrations included the reading of the Emancipation Proclamation and a celebration of African American history, music and art. In Walton County, please join us for the 8th Annual Juneteenth Celebration on June 18, 2022, Including presentations, music, food vendors, games for children and raffles, the event begins at 10:30 and ends with a Battle of the DJ's at 3pm. Held this year at the Lake Drive Amphitheater on Circle Drive in DeFuniak Springs, this event is free to all and family friendly. Learn the history of Walton County and celebrate along with us. Hosted by the Walton County Democratic Black Caucus, the Walton County Democratic Women's Club and the Tivoli Historical Society.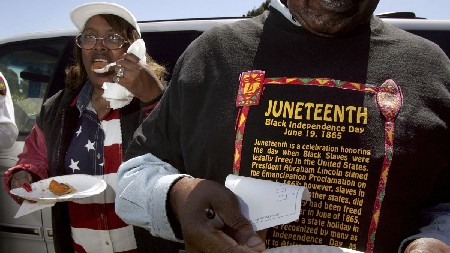 The post Juneteenth: A celebration for all of us appeared first on South Walton Life | 30A News, Events and Community Information.