By Heather Bennett
Long before people were enjoying the white sand beaches and emerald green waters along The Emerald Coast, sea turtles were coming ashore to nest their eggs. They now share the area with around 500,000 people. That number surges as tourists flock to the area. What we do affects the life of the sea turtle. The trash we leave behind, specifically plastic, has been dangerous to their health.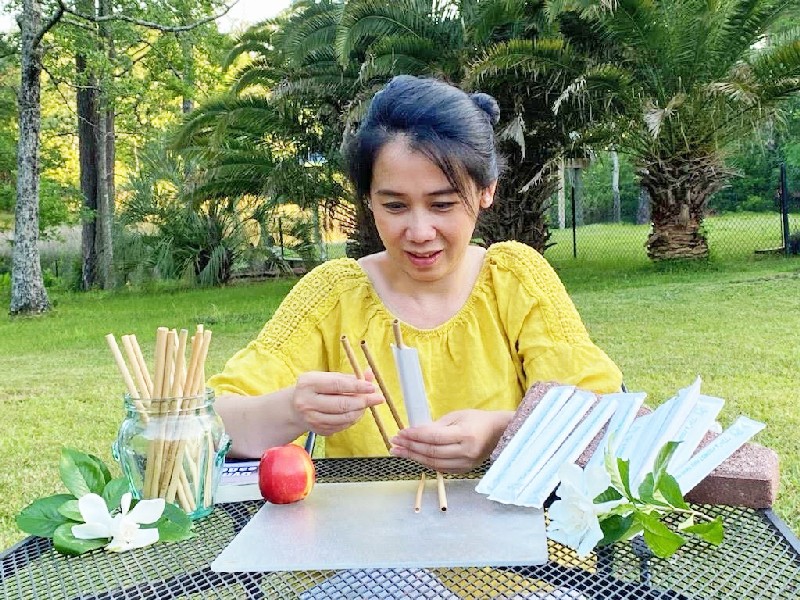 One thousand sea turtles die annually from digesting plastic. Plastic stays in the stomach of the turtle, and as it builds up, the brain thinks the stomach is full, but in reality they aren't getting the nutrients that they need. The mortality rate of a sea turtle that ingests 14 pieces of plastic jumps to 50%.
Straws are the most commonly found plastic materials by our volunteers on the beach. Americans discard 500 million straws per day.  With all of the restaurants along the coast where we can get our smoothies, iced coffee, sweet tea, and cocktails, you can imagine how many straws end up on our beaches and in the Gulf. Straws find their way into the water and can be mistaken by the sea turtles as food.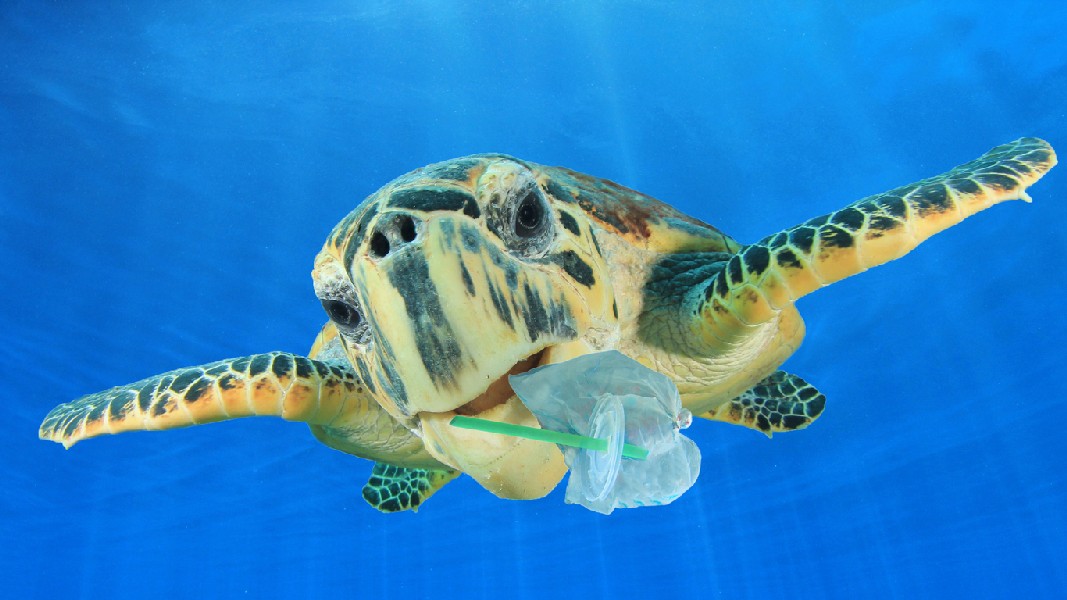 There are a few alternatives to plastic straws. Paper and other plant-based straws are passed off as biodegradable, but contain polyfluroalkyl substances known as "forever chemicals" that have an extreme resistance to environmental breakdown. These can also lead to adverse health effects in humans at low levels. Reusable straws are popular, but people don't always remember to bring them, and they are hard to keep clean and sanitary on the go.
A great alternative to these is 100% organic Bamboo Straws. Walton County resident and entrepreneur Khuyen Bui is the principal behind Econet Green Products working to make bamboo straws affordable and available along The Emerald Coast. The 100% organic Bamboo Straws are produced in a small village in Vietnam,  cut from living bamboo branches, cleaned, sanitized and individually paper wrapped for single serving usage.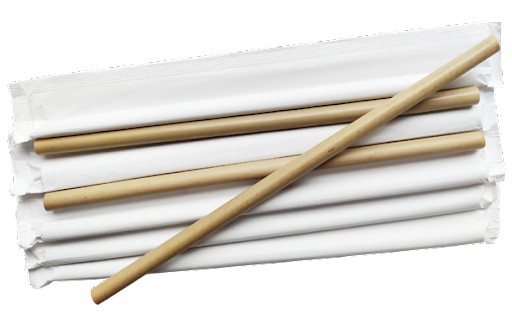 Instead of customers receiving a free plastic straw the restaurant has to purchase, restaurant owners can purchase bamboo straws for 10 cents each and resell them in their restaurants. Organic bamboo straws available now in online stores, are reusable and unwrapped, and cost almost $1 each. They are more expensive and unsanitary compared to the Bamboo Straws sold by Econet.
"Why not offer an affordably priced organic bamboo straw that enhances your product, will pay for themselves, and more importantly, support the environment?" Khuyen said. Restaurants can ask customers to pay pennies on the dollar to help keep our beaches plastic straw free. Khuyen also said "the price can be lower than 10 cents each, if we can gain significant community support and work together for a non-plastic future."
Life Media is supporting the purchase of these 100% organic bamboo straws by offering marketing incentives. Any restaurants that purchase the Econet bamboo straws can get a featured story in Life Media Newspapers (80,000 in circulation), recognition in a dedicated page of South Walton Life promoting use of organic straws for protecting the sea turles, and a monthly Facebook post to 20,000 followers.
If you are interested in helping prevent plastic straws from harming our sea turtles by purchasing these 100% organic Bamboo Straws, please contact Econet Green Products at 850-287-8415 or Life Media at 850-399-0228. For more information, visit the Econet Facebook Page at Facebook.com/econetgreen, or their Website at www.econetco.com for your order. If you are a consumer and would like to see your favorite restaurant carry organic Bamboo Straws, please let them know.
The carbon footprint we leave behind is a constant threat to sea turtles and other marine life that are vital to our fragile ecosystem. Let's do our part to keep the Emerald Coast green, by becoming trailblazers in the use of Bamboo Straws, leading other coastal communities to join a positive environmental impact.
The post One Woman's Journey; How Restaurants Can Help Save Sea Turtles appeared first on South Walton Life | 30A News, Events and Community Information.