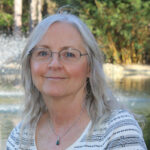 By Kay Leaman, Health Architect
Summer is here. You can feel the humidity thicken and watch traffic double. Sunscreen sales increase as we hit the beach, go camping, work in the yard, etc. Many of us look over the myriad choices focusing on SPF numbers rather than ingredients.
The benefits of being outside, besides lifting our spirits, breathing fresh ocean air and feeling the sun on our face, is the manufacturing of Vitamin D, which is essential for myriad cellular functions.
Many of us know the ultraviolet (UV) radiation is the culprit behind sunburns, which can lead to peeling skin. This radiation causes damage to oxygen-carrying cells as well as our DNA which can lead to genetic mutation. There are two types, UVA and UVB, which is more harmful. Protection is key but we often associate sunscreen with water activities. What about driving, shopping outdoors, wearing summer clothes which expose more skin? And what about the other seasons? Why is summer the only time we think about protecting our skin?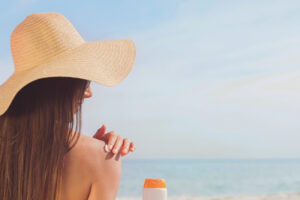 My sister loves the sun. She has spent many hours lying on the beach getting her tan on. Back in the '70s, the go-to for tanning was baby oil or lotions that aided in "getting your tan on". However, today my sis spends her time at the doctor's office cutting off skin cancer growths, wearing chemo lotions which peel the cancer off the skin (it hurts and burns) and other not so fun therapies. She has as many as three appointments every year. I, on the other hand, loved the beach but hated lying on it. I was in the water 99 percent of the time, which probably helped to shield me. I didn't wear any lotion and, although I had my share of sunburns, I have been blessed so far with no major residual damage.
This being said, many sunscreens are a combination of chemicals that are harmful to both the human body and marine life. Many contain oxybenzone and octinoxate (These can be labeled under several different names disguising their existence in the product.) These ingredients are contributors to the demise of coral reefs. They also have been found to accumulate in the tissues of many marine wildlife, which can be passed on to their young. You'll need to do your own research but two safer sunscreens I've found are Ocean Potion 70 and MyChelle Dermaceuticals Protect 50. Natural safe sunscreens are hard to find, so you might want to see where your choice is sold before trekking out to find it.
As a side note: Did you know that the Blue Light, which is transmitted by our electronic devices from computers to televisions, can lead to visible signs of aging for your skin? Research suggests that sunscreen offers some benefits from this type of radiation.
Aside from sunscreen, activewear clothing now has UV protective fabrics. Add shade to your body by wearing a hat, sunglasses, activewear, using an umbrella, etc. Remember to wear a facial cream with sunblock in it to lower exposure from blue light radiation.
Here's to fun in the sun! Contact me if you're interested in a natural face cream that nourishes, protects from the sun and blue light exposure and is reef friendly.
Kay Leaman, Health Architect
HealthyDay HealthyLife
succeed.hdhl@gmail.com
The post Protecting More Than Your Skin appeared first on South Walton Life | 30A News, Events and Community Information.