Teeming with activity and new development, the Watersound Town Center is a welcomed new addition to the Watersound Origins community as well as the surrounding 30A East corridor. Recent additions including a Publix Super market, restaurants, and other services offer even more conveniences and experiences to an already unparalleled region of the Gulf Coast.
Publix Super Market
The highly anticipated Publix Super Market is well underway with the green sign finally illuminating the new building! This new construction also includes a Publix Liquor Store and additional retail space. Have your grocery lists ready – Publix is slated to open by the end of this year.
Ambrosia | Prime Seafood & Steaks
Another exciting new addition to the Town Center is Ambrosia Prime Seafood & Steaks, a high-end dining experience offering a stylish atmosphere, hospitable service, and a fresh take on oysters, Gulf shrimp, signature filet, and more. We'd suggest starting with the crab beignets!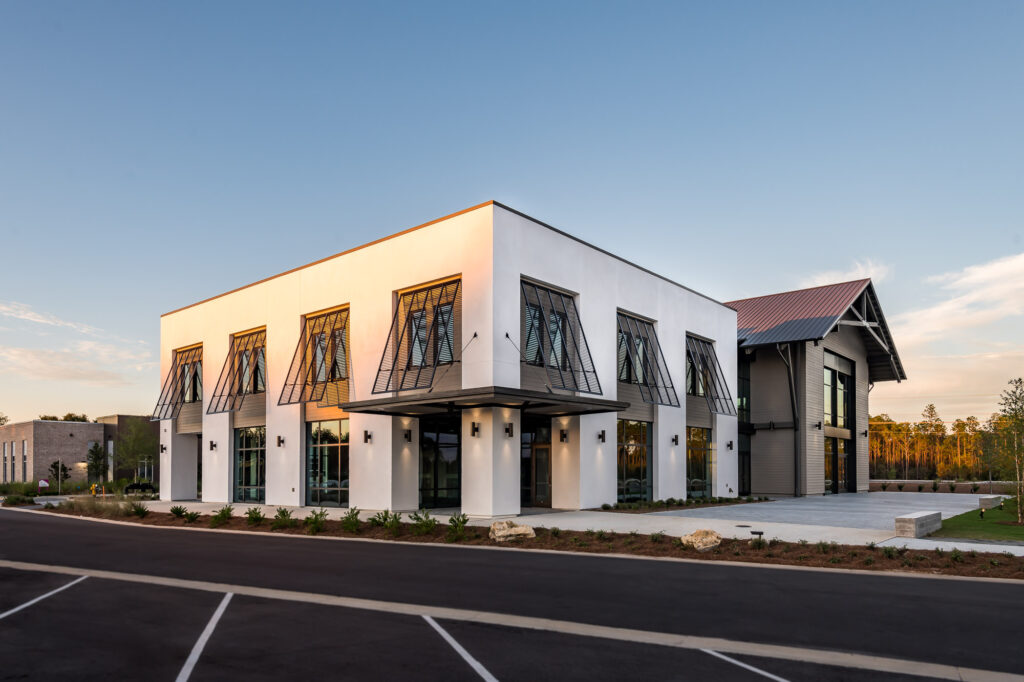 Dermatology Specialists of Florida | Aqua Med Spa
A recent ribbon cutting marked the opening of Dermatology Specialists of Florida + Aqua Med Spa. The team of medical professionals at Dermatology Specialists provides patients with an exceptional level of care, offering proven treatments coupled with advanced technology to care for you and your skin.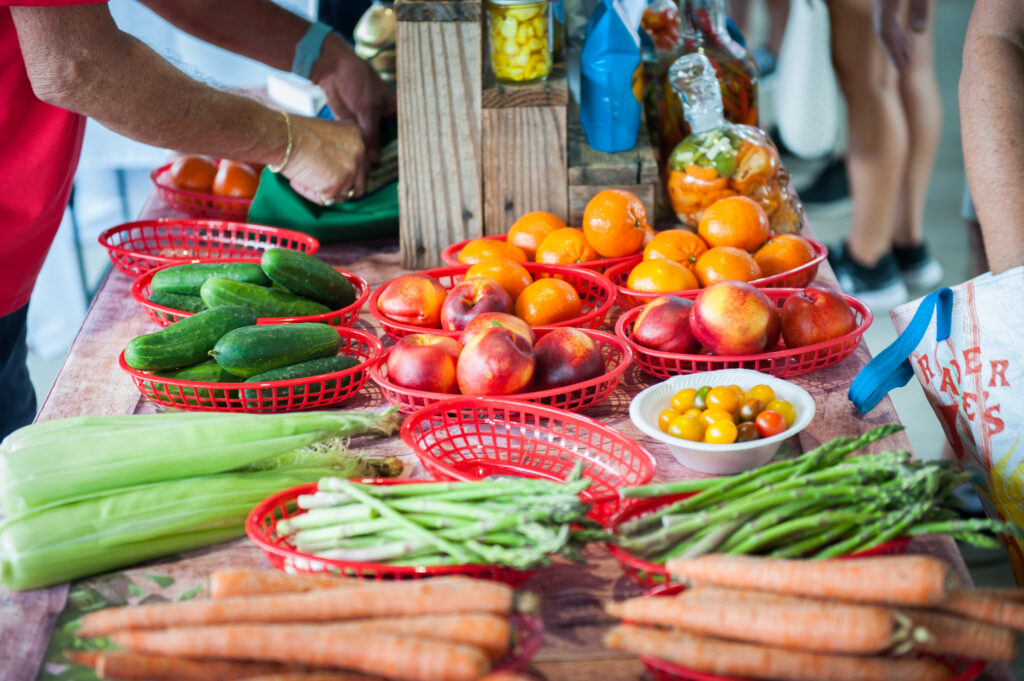 Watersound Town Center Farmers Market
Saturday mornings at the Town Center Pavilion are bustling with excitement at the Watersound Farmers Market. From farm fresh produce and local honey to handcrafted jewelry and many other unique vendors, there's always something new to try. Perfect for a family outing, visit the farmers market open every Saturday from 10AM to 2PM and you're bound to find something delicious and special and probably bump into a friend or two!
Often described as a coastal village, Watersound Origins® residents in South Walton County, Florida have the best of both worlds: abundant amenities in a well-designed, thoughtfully planned community surrounded by towering pines reaching the shores of Lake Powell and the excitement and activities of Scenic Highway 30A approximately two miles south. As a master planned community, there are currently several residential phases under construction in addition to the commercial development of the Town Center, with more to come! The current phase now selling is Greenway, a beautifully designed neighborhood bordered by the Origins Golf Course with new homes from some of the area's most reputable builders.
Connect with our on-site community specialists by visiting the Sales Center at 136 N Splash Drive, call 850-213-5170, or email us to learn more about the most up-to-date availability and updates on new releases coming soon.

Actual development of Watersound Origins may not be as currently proposed and no guarantee is made that any future improvements, facilities, and features of Watersound Origins will be built or, if built, will be of the same type, size, or nature as currently described or contemplated. The materials and features and amenities described and depicted herein are based upon current development plans, which are subject to change without notice. Room dimensions and square footages are approximations. Map not drawn to scale. "JOE®", "St. Joe®", "St. Joe (and the Taking Flight design)®", the "Taking Flight" design®, "Watersound Origins®" and "Origins®" are registered service marks of The St. Joe Company or its affiliates. ©2022 BHH Affiliates, LLC. An independently operated subsidiary of HomeServices of America, Inc., a Berkshire Hathaway affiliate, and a franchisee of BHH Affiliates, LLC. Berkshire Hathaway HomeServices and the Berkshire Hathaway HomeServices symbol are registered service marks of Columbia Insurance Company, a Berkshire Hathaway affiliate. Equal Housing Opportunity. ®The Clubs at JOE is a private club, membership in which permits Watersound Origins owners the use of the Village Commons, Lake Powell, and other facilities designated by the Club. Use of additional Club Facilities requires purchase of a separate membership upgrade. Club membership and use of the Club Facilities may be subject to application and acceptance, payment of applicable fees and dues, and membership requirements, rules and other limitations, all of which are subject to change. All parties who build homes in the Watersound Origins community are independently owned and operated. The St. Joe Company does not guarantee the obligations of, nor provide any warranties for unaffiliated parties who build homes or offer services in the Watersound Origins™ community. This material shall not constitute an offer in any jurisdiction where prior registration or other advance qualifications of real property is required and has not been completed. Void where prohibited by law. Equal Housing Opportunity. Obtain the Property Report required by Federal Law and read it before signing anything. No federal agency has judged the merits or value, if any, of this property. Kentucky Registration #R-171. For NY Residents: THE COMPLETE OFFERING TERMS FOR THE SALE OF LOTS ARE IN THE CPS-12 APPLICATION AVAILABLE FROM SPONSOR, THE WATERSOUND COMPANY, LLC. FILE NO. CP18-0089.
  https://beachpropertiesfla.com/feed/  #30atv #30a