Date/Time
Date(s) – 10/01/2022
7:30 pm
Location
Seaside
Categories
Done To Death, By Jove!
When:
Saturday, October 1
7:30 pm
Where:
The REP Theatre
216 Quincy Circle
Seaside, FL 32459
"The 39 Steps" meets Agatha Christie via Holmes and Watson!
A cast of six brings a comic flurry of suspects and sleuths together to discover whodunnit – and how! Except, well, four of the cast are stuck by the side of the road in the van, and only those two shining knights of the Theatre – Sir Gavin and Sir Nicholas – have managed to get to the venue on time. Of course, 'the show must go on!" Besides, what could possibly go wrong!? Comic clichés from the Great British Detective genre – secrets, motives and cunning detective-work abound in this genre-busting farcical comedy. It's not a new idea – it's been Done to Death, By Jove – but not like this! Promise.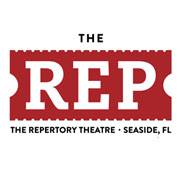 Powered By 30A Media
| Hosted by
Fat Pipe Hosting
  https://30a-tv.com/events/done-to-death-by-jove/ #30atv #30a @30atv