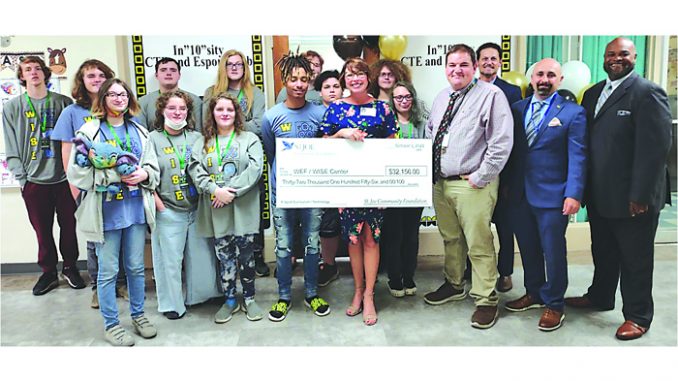 Story by ADRIANNE WALLINE CAMPBELL
The grand opening of Career and Technology Education (CTE) integrating ESPORTS was held at the WISE Center on Oct. 3, 2022.
Principal Jonathan D'Avignon introduced Mathew Cotton, Science Department Chairperson, to explain the program, game simulation/animation. Some of the major points about the program:
"Esports" is defined as a cultural field of activity in which people voluntarily engage with other people with the conscious intention to develop and train abilities of cultural importance and to compare themselves with these other people in these abilities according to generally accepted rules and without deliberately harming anybody.
• This field has a growth rate of 21.9% worldwide and a value of 1.2 trillion by the year 2030. (Global Esports Market Report, 2022)
• Key companies are Intel, Nvidia, Nintendo
• According to Forbes, April 2021, The US Department of Defense considers this of strategic importance for recruiting, society connections, training, personnel community, family community, retired community, and professional development opportunities.
Industry certifications:
• Mobility and devices fundamentals
• Toon Boom (Story board pro)
• Toon Boom (Harmony premium)
Programming:
• Software engineer
• IT Security specialist
• Website developer
• Graphic design
West Point claims Esports is reportedly the second largest revenue generator next to football.
April Wilkes, Executive Director, St. Joe Foundation presented a check for $32,156 for this program.