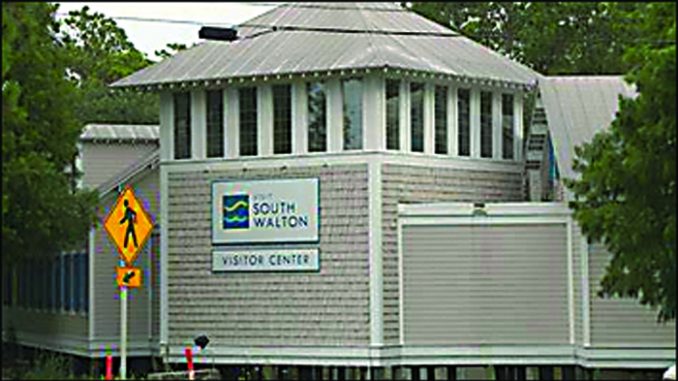 By DOTTY NIST
Processes are underway to fill or reappoint members to five seats on the Walton County Tourist Development Council (TDC).
Terms are soon to expire on three seats on the advisory council that are devoted to bed tax collectors or individuals with an interest in tourism.
New representatives may also be appointed to two other council seats with unexpired terms that are held by elected officials from the cities of Freeport and DeFuniak Springs, or current council members Eddie Farris and Todd Bierbaum may be re-appointed to those seats.
The Tourist Development Council Application Review Committee met on Nov. 23 to review applications for the three seats with expiring terms. Reviewed at the meeting were applications from the following eight people: Tracy Louthain, director of marketing and communication at Newman-Dailey Resort Properties; Harsh Patel, owner/general manager of Best Western Crossroads Inn; Phillip Sharpe, retired resident; Jennifer Steele, executive director of the Cultural Arts Alliance of Walton County; Jill Tanner, owner/operator of Resort Resale and Clutch Media Works; Timothy Taylor, president of Ocean Reef Resorts; Dan Tinghitella, owner of Idyll Hound Proper; and Michael Whalen, brand ambassador/director of sales and events for Seascape Resort, Inc.
Recommendations from the committee are to be presented to the Walton County Board of County Commissioners (BCC) at a future meeting, and the commissioners will make the final selection to fill the council seats.
As the new Walton County BCC chairman, Danny Glidewell will have the option to serve in the BCC elected official seat on the council or appoint someone else to the seat, which is currently held by former BCC Chairman Mike Barker.