By Tad Hunter
Ben Franklin once asked, "Do you love life? Then do not squander time, for that is the stuff that life is made of."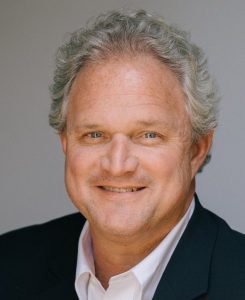 As Christmas approaches once again, it seems as though we just finished celebrating the New Year! There are 86,400 seconds in every day. The seconds are placed in our daily vault each morning to be spent and never saved. It's not that we don't have enough time or that it's speeding up; it's just that we often don't make the most of it. Too many of us stare at our cell phones and fail to realize we don't need multiple apps to stay always and continuously caught up on the news cycle. Take time to talk with your children or have coffee with your parents. That is time well spent.
It's readily apparent that to accomplish something new or to make changes in our life, we must begin with an end goal in mind. Self-help coaches have for years taught us goals that aren't written down are less likely to be achieved. Things that are written down and measured, improve. Start thinking about your 2018 goals now and what you would like to see improved upon. Money can be earned and lost. Focus on your family and health. Set your goals for 2018 now and get a jump on your New Year's resolution. Eating black eyed peas and cabbage may be a good tradition, but written goals will actually help get the job done.
How does Days on Market (time) effect your opinion on an income property that you are considering to purchase? I have heard buyers more than once ask, "how long has it been on the market?" The implication is that maybe the sellers want to "deal" if their home or condo has been on the market for an above average amount of time. I have another take on that question. Often, the best income properties are the most difficult to show because they stay rented. Don't discount a quality property just because it's been on the market for a while. It could be that it's rarely available to show.
Currently, the Sandestin/ Miramar Beach real estate market remains in a healthy balance with prices up a little over 5% for the year. There are fewer properties on the market in the Sandestin/Miramar Beach area at the end of November compared to a year ago. Last month 148 properties sold or went under contract and only 108 new properties were listed.  There remains an 8-month supply of inventory, down from 10 months a year ago. Year to date the number of properties sold or pending is outpacing new inventory entering onto the market. The Days on Market has shortened as well to a median of 88 days.  Quality homes and investment properties, priced correctly are selling. The demand from the market, for more inventory is consistent. If you are thinking of buying or selling your home call me to discuss your options.
Tad Hunter is a Realtor serving families looking to buy and sell investment properties on the coast. He is a partner in the RealJoy Vacation company. Tad and his family, "Wish you a Merry Christmas and a healthy, prosperous New Year."