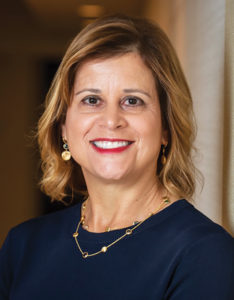 Changing the Rules of Engagement
In Martha LaGuardia-Kotite's recently-released new audio book, she shares her story of being one of the first female officers to serve aboard two Coast Guard cutters with all male crews, being a woman in the U.S. Coast Guard and, a graduate of the Coast Guard Academy with a masters from Harvard University, rising to the senior rank of U.S. Coast Guard Captain.
Changing the Rules of Engagement is a collection of leadership insights and inspirational stories of other female heroes of the U.S. military which include an astronaut, Marine Corps drill instructors, fighter pilots, enlisted women on the front lines and on warships and officers who are divers, aviators and more. The audio book documents the lives of these women who have shattered the glass ceiling and performed extraordinary feats while serving their country. By telling the stories of their remarkable careers in traditionally male-dominated environments, Martha demonstrates how tenacious and courageous women can achieve the unimaginable.
Among the pioneering women profiled are Vice Adm. Vivien Crea who, as vice commandant of the U.S. Coast Guard, held the highest-ranking position of any woman in the history of the U.S. military; Senator and former Capt. Tammy Duckworth, USA (Ret.), a Purple Heart recipient and triple amputee who was shot down in Iraq while piloting a Black Hawk helicopter; and Heather Wilson, an Air Force Academy graduate, Rhodes scholar, and the country's only female veteran in Congress. Included are the inspirational stories of women Marines, one of the three female Shuttle commanders in the history of the NASA program, and the first female members of the military service academies' gender-integrated classes, who recall the highs and lows of their trailblazing experiences. Representative of a widely diverse group of enlisted women and officers from different races and cultures, they have succeeded since the mid-1970s at combating prejudices and aiding change in the military with intelligence, passion and honor while serving on the front lines. Martha also tells her own story of overcoming fear and building trust.
Now a TEDx and professional speaker as well as an award-winning author, Martha has authored five books, is a wife and mother of two sons who enjoys being in nature, sailing, swimming and playing tennis with friends. Her keynotes and breakout sessions have provided corporations, schools and leadership symposiums insights for managing during a crisis and leading beyond by Being Bold, Being First and Being You. Martha infuses her presentations with her own "sea stories" and profiles of top-leaders she has written about.
You can purchase Changing the Rules of Engagement on Amazon and Barnes & Noble as well as Martha's other books including the award-winning So Others May Live: Coast Guard Rescue Swimmers Saving Lives, Defying Death. To learn more, visit her website at marthakotite.com and click on "News and Articles."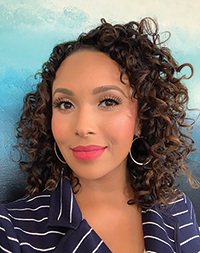 Fighting for Your Purpose: From Sex Trafficking to Ministry

"Fighting for Your Purpose," updated and expanded, by author Sula Skiles has just been released on Amazon! "People always ask me how I got through all of the trauma and pain in my life story," says Sula. "In this book, I've poured almost everything that I've learned from the Lord, over 20 years, about freedom and finding life purpose. It's loaded with scriptures and there is self-work at the end of each chapter so that you can talk to the Lord and apply what you've learned-great for small groups. If you came to me asking for ministry counseling or prayer, more than likely, the truths from this book would organically flow out of me to you."
Sula unapologetically shares the traumatic and drama filled details of her life. As if speaking to a close friend, she holds nothing back in hopes that through her mistakes, pain and ultimately her miraculous life transformation, you would be drawn to the God who makes all things new.
In this book, you will:
• Journey through invaluable truths.
• Discover a closer relationship with God.
• Find freedom from your past.
• Learn what your God Purpose is and how to fight for it.
You can purchase Fighting for Your Purpose on Amazon or through her website sulaskiles.com.
The post Local Authors Announce New Releases appeared first on South Walton Life | 30A News, Events and Community Information.
South Walton Life | 30A News, Events and Community Information South Walton Life | 30A News, Events and Community Information READ MORE