Walton County's Republican Executive Committee met on December 7th to elect key individuals that would represent Walton County at the local and state level.
There was a huge turnout in which Bill Fletcher was elected Chairman and Artie Rodriguez as Vice-Chairman.
Fletcher and Rodriguez both ran unopposed and were elected unanimously. "We're committed to expanding the conservative voices in Walton County and growing the committee. I also can't think of anyone better to serve as my Vice-Chairman than Artie Rodriguez." Fletcher said.
Mark Foley previously served as Chairman of the Republican Executive Committee for the past three years and showed great leadership. Bonnie McQuiston will continue serving as Secretary and Kriss Faulk as Treasurer.
"It's an honor to be nominated and elected as Walton County's Vice-Chairman working with Mr. Bill Fletcher. We both have some great ideas to make the Republican party in Walton County stronger than ever" says Vice-Chairman Rodriguez. "It truly means a lot to me, especially on this day the anniversary of Pearl Harbor."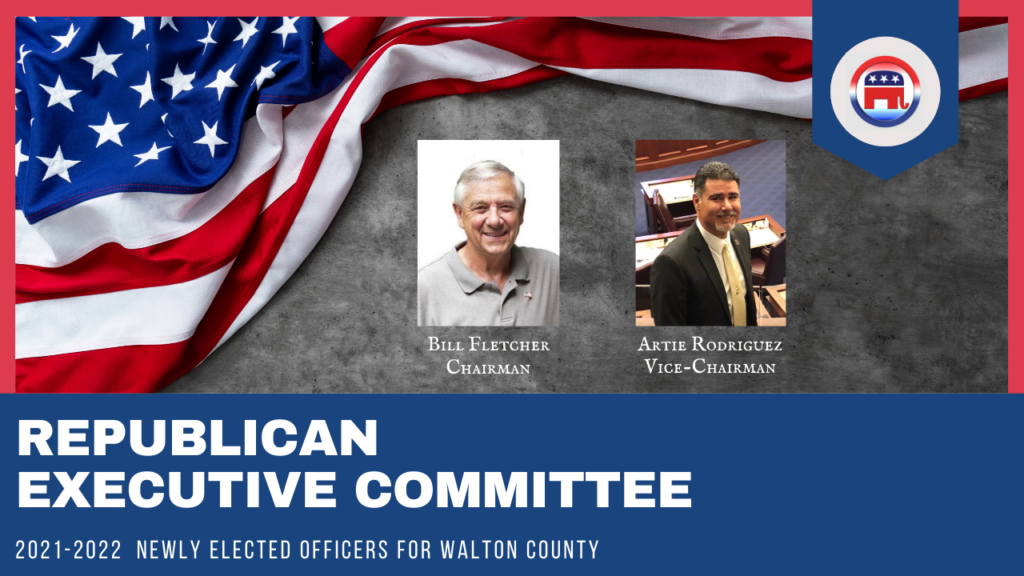 The post Walton County Republicans Elect New Leadership! appeared first on South Walton Life | 30A News, Events and Community Information.