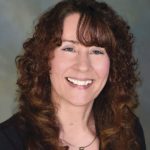 By Victoria Ostrosky
"I don't understand!" Jack whined. "I just don't. Why is buying flood insurance so hard?"
"I hear you," replied Megan. "All insurance can be confusing, and flood insurance is no different. Let me try to explain it in layman's terms to make it a little easier."
Megan, Jack's insurance agent and friend, also conducted CE classes for some of the local Realtor offices in the area, so she knew her stuff. She took the time to teach Jack all about flood insurance and started by indicating that Flooding is the #1 natural disaster every year and anywhere it rains, it can flood.
"Let's break the subject up into several pieces, ok? We'll start with what flood zones are, the difference between zones and designations, what is the CBRS, and the difference between the NFIP, the federal flood program, and private insurers."
Everyone Lives in a flood zone. The most common flood zones here in the Panhandle are zones A, AE, V, VE, and X. X means moderate to low-risk areas while the others listed are in a Special Flood Hazard Area (SFHA) or high-risk areas. What this means to you is that if you have a lender and if the property is in a zone other than X, it's in the SFHA and flood insurance is mandatory. In most instances, for properties in an SFHA, an Elevation Certificate is recommended and sometimes required to obtain the best premium.
What is the NFIP? NFIP stands for National Flood Insurance Program and is part of FEMA. All flood policies written through the NFIP, no matter what carrier's paper it's written on, will have the same rates since they are set at the federal level. FEMA periodically updates the flood maps, and a property that was in an X zone, might be changed to AE or vice versa. Here is a site you can use to locate your home's Flood Factor, www.floodfactor.com. *The Flood Factor model is designed to approximate flood risk and not intended to include all possible risks or mitigations of flood.
Elevation Certificates are important. An Elevation Certificate (EC) is a type of survey done by a licensed survey company. They calculate how many feet and inches above or below base flood elevation (BFE) the house sits. The accuracy of your flood quote is in direct correlation to the readings on the EC. Elevation Certificates can be new or old as long as they're legible.
What about designations? CBRS stands for Coastal Barrier Resource System. This designation recognizes specific protected coastal areas. Over the years, many believed too much development was being encouraged and federally subsidized. "To remove the federal incentive to develop these areas, the Coastal Barrier Resources Act (CBRA) of 1982 and subsequent amendments designated relatively undeveloped coastal barriers including the Gulf of Mexico and many parts of our local area. These areas are ineligible for most new federal expenditures and financial assistance. CBRA encourages the conservation of hurricane prone, biologically rich coastal barriers by restricting federal expenditures such as federal flood insurance." (https://www.fws.gov/cbra/)
The CBRS designation can be in any flood zone. What this means to you as a homeowner, is that the NFIP will not write a flood policy, no matter what the flood zone is if the property is in the CBRS.
What is private flood? In our area, we began to see more private flood insurers enter the market a few years back. They are separate from the NFIP and usually offer higher coverage limits and loss of use that the NFIP doesn't. The maximum coverages through the NFIP for residential homes is $250,000 for the structure and $100,000 for the contents. For homes of higher value, excess flood can be purchased. Private flood insurers can write up to the replacement cost of the house. However, there are limited private insurers who will write in the CBRS, and premium can be much higher.
So, when it comes to flood zones, designations, and policies in Florida, the bottom line is this: any flood zone other than X, if a lender is involved, will require flood insurance. ECs are usually needed to get an accurate quote. If the property is in the CBRS, no matter what zone it's in, the NFIP will not write a policy, and many private flood insurers won't write one either.
"Does that help any, Jack?" asked Megan.
"I think so," said Jack. "So, you're saying that even though the house I'm buying is in an X flood zone, because it's in the CBRS I can't get flood insurance through the NFIP?"
"That's right. The good thing is that your lender won't require flood, but the bad thing is that unless I find a private carrier who will give us a quote you're willing to live with, you won't have flood protection. Let me submit an application for you and see what we can do."
Because it can flood anywhere in Florida, we always recommend flood insurance, so when you're looking to purchase, talk to your insurance agent so you will know up front what the cost of flood insurance will be.
Insurance Zone, owned by Joe and Lea Capers, is a full service commercial and personal lines insurance agency serving Destin, Miramar Beach, Niceville, Freeport, Santa Rosa Beach (30A) and Inlet Beach. Visit their Video Library on www.ins-zone.com and watch several informative videos including 'Auto Insurance Made Easy,' or call 850.424.6979. Victoria Ostrosky, author of this article, is a Personal Lines and Life Agent/CSR with IZ.
The post What Flood Zone Do You Live In? appeared first on South Walton Life | 30A News, Events and Community Information.
South Walton Life | 30A News, Events and Community Information South Walton Life | 30A News, Events and Community Information READ MORE