At Kwiker Liquor, we know that the key to having a great selection of fine wines is knowing a great selection of Vintners and Winemakers. We take pride in cultivating these relations to bring the very best to our customers in the Panhandle. This month we called on our friends from King Estate Winery to share their story with us:
Three Generations of Making the Finest Oregon Wines
When King Estate was founded in 1991, it was driven by a commitment to sustainability and profound respect for the land. The adventurous spirit that inspired us from the beginning continues to guide us as we nurture our vineyards to craft premium Oregon wines.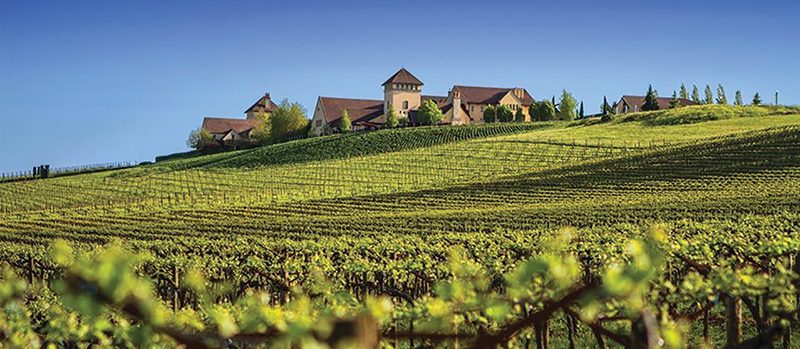 The King Estate story is woven into the history of Oregon wine, where winemaking is synonymous with discovery and sustainability. The last 30 years have been focused on innovation, craft, and a deep sense of respect for the land, the vines and the people who enjoy our wines. We have been establishing our traditions, one vintage at a time.
Today we continue to build a legacy with sustainable agricultural and winemaking practices, resulting in our collection of fine wines. Our deep-rooted philosophy led to King Estate becoming the largest certified Biodynamic vineyard in North America. It's more than a trend to us — it's a way of life.
How It All Began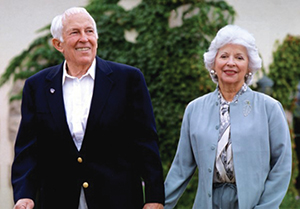 An appreciation of risk and adventure runs through the King family lineage. The family patriarch, Ed King Jr., began his career as a designer of Navy aircraft electronics during World War II, later starting his own company, King Radio Corporation. He imparted a love for wine and enterprise to his son, also named Ed King. Together they envisioned the possibilities of producing premium wine in an untapped viticultural region.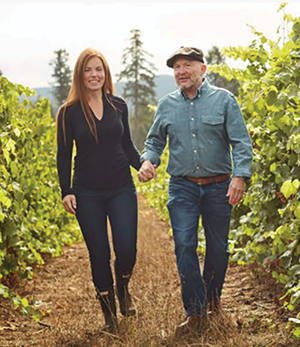 In 1990, the younger Ed King owned two small vineyards as part of his timberland and farmland properties. Ed's passion for wine grew alongside his vision for a premium Oregon winery. His aspirations came to fruition when, while purchasing hay for his horses, he discovered an ideal parcel, a 600-acre cattle ranch near Lorane, Oregon.
Looking over the misty ranch lands, Ed envisioned what would become the 1,033 acres of rolling vineyards of King Estate. Ed and his father purchased the land and the first grapes were planted in 1992 on just 16.5 acres. By 1994, more than 100 acres had been planted, creating the most clonally diverse soil and climate-matched vineyard in Oregon at the time. The first vintage of estate-grown grapes was harvested in 1995.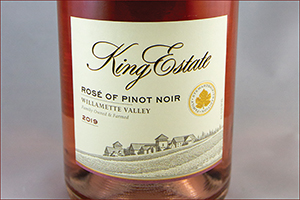 Over the next few years, the company acquired two adjoining properties — the Springhill Ranch and the Doughty Ranch, to the north and east, respectively — bringing the acreage to its current substantial size.
In 2006, the highly acclaimed King Estate Restaurant opened, adjoining the winery, to serve visitors with world-class dining and fine wine pairings. That same year, the company launched its North by Northwest label to honor the high quality and bright future of the wine industry in the inland regions of Washington and Oregon. North by Northwest focuses on the Columbia Valley and Walla Walla AVAs, featuring superior cabernet sauvignon, syrah, red blend, chardonnay and riesling.
The post Time with Wine: King Estate Winery appeared first on South Walton Life | 30A News, Events and Community Information.