At Kwiker Liquor, we know that the key to having a great selection of fine wines is knowing a great selection of Vintners and Winemakers. We take pride in cultivating these relations to bring the very best to our customers in the Panhandle. This month we called on our friends from Krutz Family Cellars to share their story with us: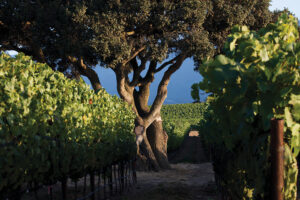 A Circular Journey
Some thirty years ago Fred and Cherry Krutz discovered the world of wine when they made an adventitious stop into a wine and cheese boutique in Carmel, CA. Little did they know that their oldest son, Patrick, would wind up working in the same store two decades later. The Cheese Shop is where the Krutz family first developed a passion for wine, and where Patrick learned the art of winemaking by working with some of Monterey County's best wineries.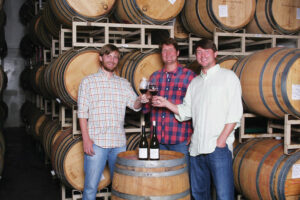 A Hobby Becomes a Family Business
Krutz Family Cellars was founded in the summer of 2003 in Monterey County when Patrick Krutz produced sixty cases of wine. The idea was to purchase a ton of grapes a year in order to produce a small amount of wine for family and friends. However, demand soon changed that plan and Krutz Family Cellars continues to grow in an effort to supply that demand. In 2011 Bryan and Cole Krutz joined their brother Patrick as owners and Krutz Family Cellars is now a family-owned winery located in Sonoma County.
Our Brand
Since 2003, Krutz Family Cellars has included a Magnolia flower on each bottle of wine that it has produced. The Magnolia, the state flower and tree of Mississippi, is a symbol of our southern roots. It not only represents where we are from, but also our way of life – true, honest, and fun.
The post Time with Wine: Krutz Family Cellars appeared first on South Walton Life | 30A News, Events and Community Information.
South Walton Life | 30A News, Events and Community Information South Walton Life | 30A News, Events and Community Information READ MORE