By Matthew Eaton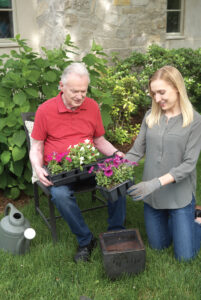 Paula Zoeller loved spending time with her kids and grandkids. However, her husband Jim began to notice a change in her he couldn't describe. They moved from place to place, trying to find her happy spot, not realizing something more sinister was taking hold. A few months later, she was diagnosed with Alzheimer's. In the four short years since, this devastating disease has taken everything from her; memories of family, friends, things she has done and places she has been. It has robbed Paula and Jim of the joy that 41 years of life together brings. And they aren't alone.
Right now, roughly one in every 38 Floridians is living with Alzheimer's. By 2025, that number is expected to grow another 24%. As more and more individuals get the disease, it is important to note that Alzheimer's is not a normal part of aging — it is a progressive brain disease that causes problems with memory, thinking and behavior. Alzheimer's is the most common cause of dementia, a general term for memory loss and other cognitive abilities serious enough to interfere with daily life. Although there is currently no cure, new treatments are on the horizon as a result of accelerating insight into the biology of the disease. Somewhere out there is the first survivor of Alzheimer's, but we can't get there without help.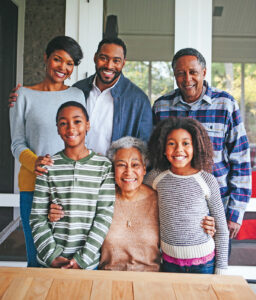 The Alzheimer's Association is the leading voluntary health organization in Alzheimer's care, support and research. Founded in 1980 by a group of family caregivers and individuals interested in research, the Association has a presence in communities across the country. The Association is working to address the current crisis by providing education and support to the millions who face dementia every day, while advancing critical research toward methods of treatment, prevention and, ultimately, a cure.
The world's largest fundraiser for Alzheimer's, The Walk to End Alzheimer's is held in communities large and small throughout Florida. From Miami to Pensacola, thousands of volunteers unite to raise funds and awareness for the disease. Locally, two walks take place on the Emerald Coast (Niceville) and Pensacola. Participants form a team and raise funds to walk together on event day. Some walk alone, others with a loved one facing the disease, but all walk with the hope that we can make things better. Dollar for dollar, funds go to support critical research. As the world's largest nonprofit funder of Alzheimer's research, the Alzheimer's Association is currently investing more than $235 million in over 650 best-of-field projects in 39 countries.
The Alzheimer's Association provides support in other ways as well:
Find support with a free 24/7 Helpline (800.272.3900), staffed by master's-level clinicians and specialists providing confidential support and information to all those affected in over 200 languages.
Access free care and support resources available to all families impacted by Alzheimer's and other dementia at alz.org/care.
Browse a comprehensive database of dementia and aging-related resources and programs using the Alzheimer's Association & AARP Community Resource Finder at CommunityResourceFinder.org.
It's never too late to start making a difference and there are so many opportunities to participate. Form a team at the Walk to End Alzheimer's, turn your passion into a purpose as part of the Longest Day challenge or volunteer at one of the many Alzheimer's events in your area.
We can create a world where loved ones aren't robbed of their memories, a world where Jim and Paula can continue their life together without the devastating consequences of Alzheimer's. No matter what you have to offer – your time, your financial support, or even just a helping hand to someone impacted by the disease – together we will #ENDALZ. Visit alz.org today.
The post Addressing the Florida Alzheimer's Crises Locally appeared first on South Walton Life | 30A News, Events and Community Information.
South Walton Life | 30A News, Events and Community Information South Walton Life | 30A News, Events and Community Information READ MORE