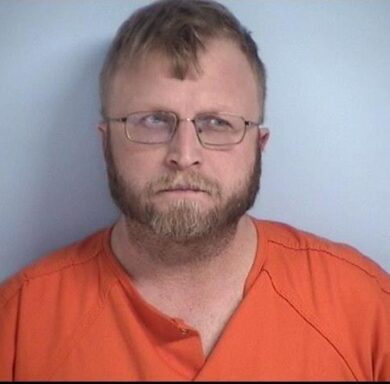 A Lake County man has been extradited to Walton County following an undercover online investigation conducted by the Walton County Sheriff's Office Cyber Crimes Unit.
On October 14, 2022, Timothy Ray Holmes, 37, of Clermont, Florida began chatting with an undercover investigator who he believed was a 13-year-old in an online chat forum. During the investigation, Holmes transmitted harmful material and solicited sexual pictures from who he believed was a juvenile female.
Holmes communicated his desire for sexual acts and said he wanted to travel to Walton County to meet to have sex. Over the next few months, Walton County Sheriff's Office investigators were able to positively identify Holmes as the suspect who participated in the chat with the undercover investigator.
A search warrant was executed at Holmes' residence in Clermont, Florida on February 16. Holmes was subsequently arrested for possession of child pornography and admitted to using online messaging applications to send sexually explicit messages to minors.
On March 17, Holmes was extradited to Walton County and is currently facing six counts of transmission of material harmful to minors, the use of a two-way communication device to facilitate a felony, and the use of a computer to seduce/solicit/lure children. He was issued a $50,000 bond.
The Walton County Sheriff's Office would like to thank the Florida Department of Law Enforcement's Cyber Crime Squad in Lake County for their assistance with this investigation.
The post
UNDERCOVER ONLINE INVESTIGATION LEADS TO ARREST OF LAKE COUNTY MAN
first appeared on
Walton County Sheriff's Office, FL
.