Have you ever wanted to research your genealogy and connect with relatives that you never knew?
Do you like hearing about miracles?
Do you enjoy hearing inspirational true stories?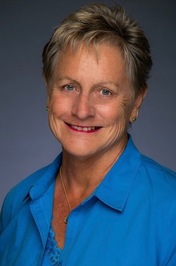 If you said "yes" to any of these questions, then you will enjoy hearing our guest speaker, Ann Kief, Author of Blessed By Adoption: a Journey of Discovery Blending Families and Countries. Her thirteen years of research, punctuated with miracles along the way, will be presented in an entertaining visual presentation. She will share ideas for researching family, stories about historical events after WWII in Germany, examples of embracing dynamics of cultural differences along the journey, noticing miracles and more. Find out how she went from being a baroness to a princess and discovering a common thread throughout her life. Ann will be speaking at Destiny Worship Center Wednesday, April 20th, beginning at Noon till 1:15 p.m.
Small Business Connect is a Free business networking group meeting each Wednesday at Destiny Worship Center in Miramar Beach. The group has been meeting for the past 6 years, sharing referrals and offering small business support. The group meets at noon-time for lunch, which can be purchased at the DWC café for only $7 (includes salads, delicious sandwiches, a side and a drink). You do not have to be a member of the church to attend.
Small Business Connect has no fees or extensive requirements and is a non exclusive type group. If you are interested in attending please contact Dave White, Dave@Southwalton.life  or or call Minh Nguyen, 850-376-3412 for more information.
Register online at https://destinywc.infellowship.com/GroupSearch/ShowGroup/2281633.
The post Small Business Connect Hosts Author Ann Kief April 20 appeared first on South Walton Life | 30A News, Events and Community Information.