Date/Time
Date(s) – 09/29/2022
9:00 am – 12:30 pm
Location
Santa Rosa Beach
Categories
The Sound + SUP Experience
When:
Thursday, September 29
9:00 am – 12:30 pm
Where:
30A Paddleboard Yoga / Inner Chi Wellness
78 Ricker Avenue
Santa Rosa Beach, Florida 32459
Restore balance in your body, mind and spirit with this magical combination of a sound bath meditation with crystal singing bowls inside our cozy air conditioned paddle hut, followed by a stand-up paddleboard experience on the beautiful bay!
Sound healing aligns and activates the body's energies, clears the mind, and awakens consciousness… which sets the tone for a higher dimensional paddle experience where we often have amazing interactions with nature (wild dolphins, osprey, rays, mullet, etc).
We begin this experience with a sound bath meditation inside the air conditioned paddle hut. Then we paddle down a secluded canal and out into the wide open space of the beautiful Choctawhatchee Bay and enjoy the restorative power of Mother Nature's medicine as we continue our bliss with the moving meditation of stand-up paddling.
Being in nature and moving the body after the sound healing helps integrate the healing frequencies from the sound healing. The end result is like a reconditioning of the nervous system and an update of the body's operating system.
We can't wait to share this AMAZING experience with YOU!!!
Book Your Spot Here: https://fareharbor.com/embeds/book/shandabeachlife/items/369626/?full-items=yes&flow=546184
Please Call or Text Shanda at 239-560-6667 if you have any questions or need any additional information.
Please also check out our Serenity Paddle (sound healing on the water), our Happy Hour + Brunch Paddles, and our weekly Body Balance Sound Bath Meditations.
www.30APaddleboardYoga.com
www.30ASoundBath.com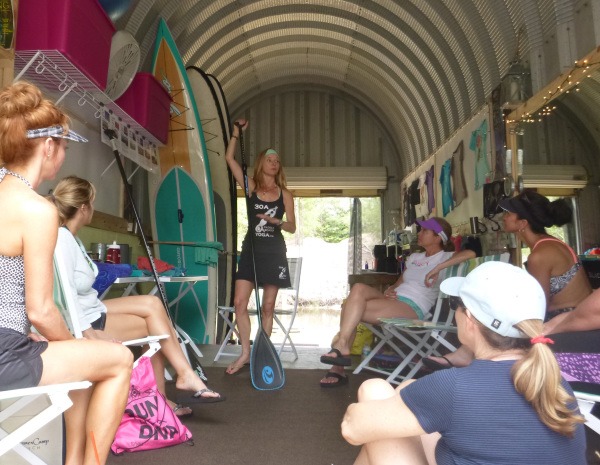 https://30a-tv.com/events/the-sound-sup-experience-2/ #30atv #30a @30atv