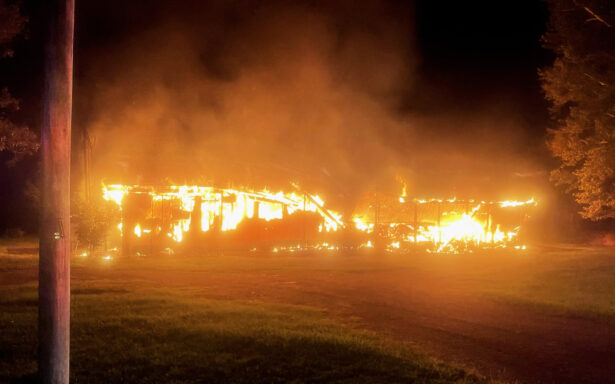 Firefighters quickly extinguish flames engulfing a mobile home in the middle of the night.
At 2:03 AM on Wednesday, July 5, 2023, Walton County Fire Rescue, Liberty Volunteer Fire District, Argyle Volunteer Fire Department, and Walton County Sheriff's Office deputies were dispatched to a home on New Harmony Loop, north of DeFuniak Springs, following a 911 call reporting a structure fire. The caller stated they could see flames coming from a mobile home, and it was unknown if anyone was inside.
First responders arrived to find a double-wide mobile home fully engulfed in flames. Walton County Fire Rescue conducted an initial search for anyone who may have been inside the house. Fortunately, no one was found.
Firefighters were able to quickly knock down the flames, keeping them from spreading to other nearby homes. While on scene, Walton County Fire Rescue was informed the previous tenant had recently moved out of the home, leaving the residence vacant.
The State Fire Marshal's Office responded to the scene and is investigating the cause of the fire.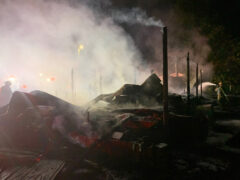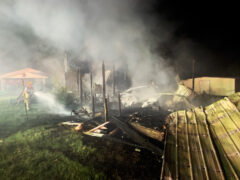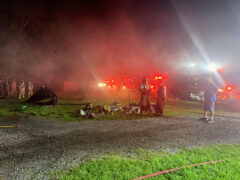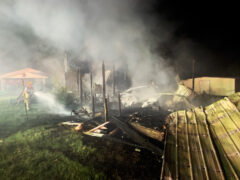 https://waltonso.org/news/feed/