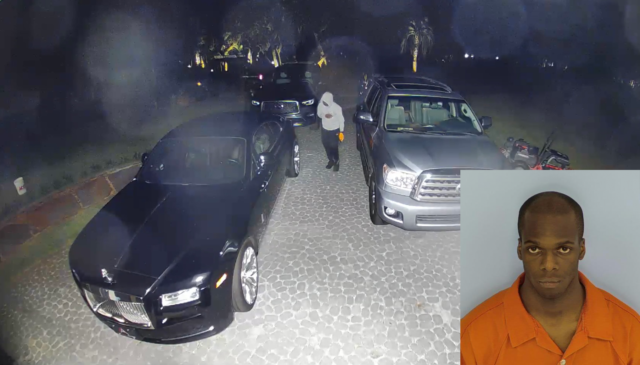 A Fort Walton Beach man has been arrested for multiple vehicle burglaries after being spotted in the area days later.
On Wednesday, July 4, 2023, Walton County Sheriff's Office deputies responded to the Mack Bayou area following several reports of vehicle burglaries that took place overnight.
The suspect, seen on security cameras wearing a gray sweatshirt and dark pants, entered several unlocked vehicles, stealing a firearm and over $600 cash. Surveillance cameras also captured a black sedan, believed to be a 2019 two-door Chevrolet Camaro, traveling in the area around the time of the burglaries.
Shortly after 3:00 AM on Monday, July 10, 2023, Walton County Sheriff's Office deputies responded to Buck Road in Santa Rosa Beach in reference to a suspicious vehicle matching the description of the vehicle from July 4th. The caller stated a man got out of the vehicle, locked it, and walked into the Driftwood Estates neighborhood.
A short time later, deputies spotted the suspect, Ke'ame Deshae Stoudmire, 29, of Fort Walton Beach coming out of the Driftwood Estates neighborhood riding a bicycle. Upon seeing deputies, Stoudmire fled but was later found hiding near a dock on Anchor Lane. Stoudmire was wearing the same clothing he wore during the vehicle burglaries on July 4th.
Stoudmire was arrested and charged with loitering and prowling, obstruction without violence, grand theft of a firearm, possession of a weapon or ammo by a convicted felon, two counts of petit theft, and five counts of vehicle burglary.
The Walton County Sheriff's Office would like to thank our community for their vigilance and assistance in locating this suspect. As always, please remember to hide your belongings, lock your vehicles, and take your keys and valuables, especially firearms, out of your vehicle.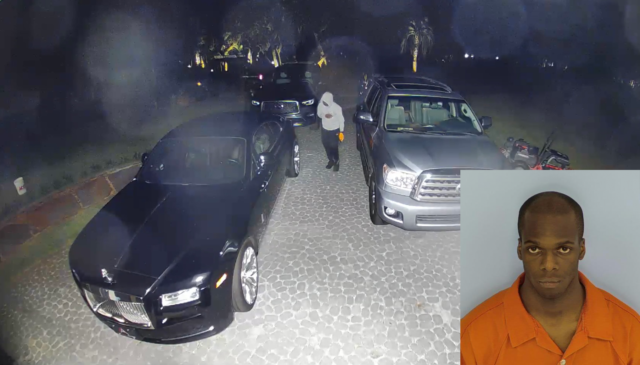 https://waltonso.org/news/feed/