NFB presents the thirty-eighth annual production of The Nutcracker
Performances held November 18,19 &20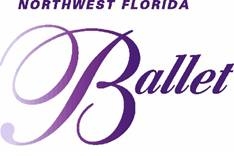 The Northwest Florida Ballet (NFB) will present the thirty-eighth annual production of the classic holiday fairytale The Nutcracker on Fri. and Sat., Nov. 17 and 18 at 7:30 p.m. and Sun., Nov. 19 at 2:30 p.m. Performances will be held at the Mattie Kelly Arts Center and will feature live music by the Northwest Florida Ballet (NFB) Symphony Orchestra.
NFB's production of The Nutcracker includes a cast of over 140 performers including over 100 local children and international guest artists Darren McIntyre dancing the roles of the Snow King and Mayor Silverhaus with David Ward performing as the Lead Russian Dancer. NFB Soloist Ellie Edwards will share the roles of Snow Queen and Dew Drop with Courtney Shealy, a former NFB dancer now with American Ballet Theater.
"We are incredibly proud to return for our thirty-eight production of The Nutcracker this season. Families along the Gulf Coast have continually made our performance the start of their holiday season, and we look forward to bringing them an enchanting experience again in 2017. We are also excited for the return of our very own symphony orchestra to provide the live musical accompaniment for the production," said NFB Artistic Director and CEO Todd Eric Allen.
The NFB Symphony Orchestra, led by David Ott, will provide live musical accompaniment for this timeless ballet that is a tradition among families along the Emerald Coast. In his second year as the NFB Music Director, Ott has been cited among America's most-performed composers of the late twentieth and early twenty-first centuries, and his works have been performed or recorded by some of the most distinguished American and European orchestras.
Box office tickets for The Nutcracker are $38 for adults and $18 for children 12 and under.. Tickets are on sale now through the Mattie Kelly Box Office website or via www.NFBallet.org