By Heather Bennett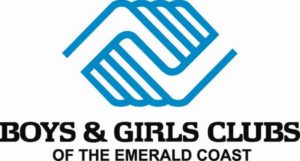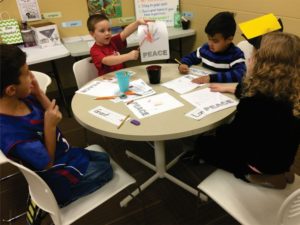 The Boys and Girls Clubs of the Emerald Coast is one of 41 chapters in Florida under the bannerof the National Boys and Girls Clubs of America. The Boys and Girls Clubs provide after school and summer education and guidance programs. "Primarily, we're a youth development organization," says Shervin Rassa, who serves as CEO of  Emerald Coast Boys and Girls Clubs from Pensacola to Panama City. "The kids are in a positive place with positive people teaching and learning."
Included in the Boys and Girls Clubs of the Emerald Coast is the South Walton Club, located behind the South Walton Library off Greenway Trail. They have been serving the community for over 15 years. The club started out in trailers, but with donations from the Dugas Family Foundation and supporters in the community, they were able to build the current structure, which opened in 2012.  The South Walton Club has around 250 members. The club is open for all kids 5-18 years old who are enrolled in school. There are nominal fees, but Rassa said, "We would never turn anyone away."
The club provides programs for students that focus on three outcome areas: academic success, healthy lifestyles and good character and citizenship.  In the after school program, students are expected to work on their homework and get assistance when needed. "We want to make sure that we're not just rubber stamping their homework," said Rassa. "We want to make sure they're actually learning it." During the summer, kids participate in a continuous learning online program Rassa calls, "brain gain," for about an hour a day. "We want to make sure they aren't having any learning loss," he stated.
Healthy lifestyles are taught and promoted though the club's Smart Girls and Passport to Manhood programs that focus on the difficult tween and teenage years. Kids are taught how to respect their bodies, and the bodies of others, to abstain from drugs, alcohol and sexual behavior. "We want to make sure that they're making good, sound decisions," said Rassa.  At the end of the year, the girls are treated to a formal dinner.
The students learn good character and citizenship through the Torch Club (ages 10-13) and the Keystone Club (ages 14 and up).  In these clubs, the kids learn how to be leaders in their schools, and be good stewards of their community through volunteering. Volunteering is done throughout the year, but more so over the summer. One organization the South Walton Club helps is Food for Thought. The students help load bags, and on occasion help with distribution.
Throughout the year the South Walton Club participates in several events. They had a talent show this fall, and participated in community events and service projects around the holidays. Every year there is a steak dinner with guest speakers like Jackie Joyner Kersee and Evander Holyfield. Other events that showcase the Boys and Girls Clubs' programming are the Boys and Girls Clubs Week, and Boys and Girls Clubs Day for Kids, which is free for the community.
If you are interested in signing your child up with the South Walton Club, or volunteering, please stop into the Boys and Girls Club of South Walton at 427 Greenway Trail in Santa Rosa Beach or call 850-622-0602. You can visit the Website for the Boys and Girls Clubs of the Emerald Coast at emeraldcoastbgc.org to find out more.