Emerald Coast Theatre Company Presents  
"The Amish Project" Jan 18-28
Performances are Thursday through Saturday at 7:30 p.m. with
2 p.m. matinees on Sunday, Jan. 21 and 28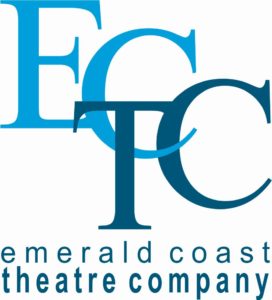 Emerald Coast Theatre Company continues its 5th anniversary season with the gripping one-woman docudrama, "The Amish Project," January 18-28 staged at 560 Grand Boulevard (upstairs) in Grand Boulevard at Sandestin, located in Miramar Beach, Florida.
Conceived in the wake of the 2006 school shootings in the Amish community of Nickel Mines, Pennsylvania, Jessica Dickey's fictional exploration of a real-life tragedy allows us to glimpse into the world of Amish culture and to come to grips with the true limits of compassion and forgiveness.
Praised by The New York Times as "extraordinary," this stunning, tour-de-force, features a single actress playing a host of characters in an Amish community devastated by a terrible tragedy.
Nathanael Fisher directs and the show stars Kristin Devine, who appeared on ECTC's stage last fall in "Constellations." Other credits include "A Chorus Line" (Val); "Gypsy" (Marjorie May); "The Drowsy Chaperone" with Pat Sajack at Connecticut Repertory Theatre; "Henry V" at Delaware Shakespeare; "My Fair Lady" (Lady Tarrington) with the Quintessence Theatre Group, "Love's Labor's Lost" (Maria) among others.
"As a community I feel that it is imperative to take a moment and consider what so many other communities have had to face. We consider the challenges and more importantly, we consider what recovery looks like," said ECTC producing artistic director Nathanael Fisher. The show opens Thursday, Jan. 18. Performances are Thursday through Saturday at 7:30 p.m. with 2 p.m. matinees on Sunday, Jan. 21 and 28. Tickets are $28 for adults, $24 for seniors, and $20 for students. Due to mature content, this production is appropriate for ages 13 and up. Theater patrons are encouraged to come early (doors open at 6:30 p.m.) to browse artwork by local artists showcased in the ECTC Lobby Gallery curated by Lori Drew, founder of Lowkylzart. A portion of proceeds from each sale benefits ECTC and its education outreach and scholarship programs.
This is the third offering of the 5th anniversary 2017-2018 season, which continues with A.R. Gurney's romantic comedy "Sylvia" Feb. 15-March 4.
Emerald Coast Theatre Company's Professional Theatre for Young Audiences (TYA) is a program that showcases professional actors performing productions especially selected for young audience members. "A Mark Twain Storybook" will be stage performances open to the public on Saturday, Jan. 27 and Feb. 3 at 10 a.m. This production is designed for ages 6 and up. "Aesop's Fables" will be performed for all ages on Saturday, April 7 and 14 at 10 a.m.  For more information visit www.emeraldcoasttheatre.org.