By Heather Bennett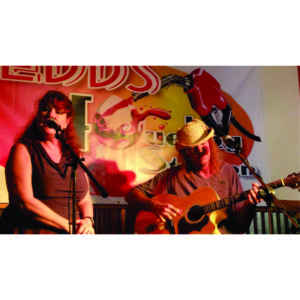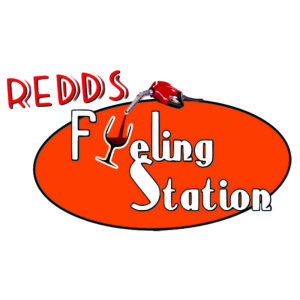 There are a lot of venues to choose from along 30a if you are looking for live music. We're an area rich in talent. However, when it comes to Redd's Fueling Station in Blue Mountain Beach, it's hard to find words to describe. Better you just experience it for yourself. You won't find anywhere else that provides you with dinner and a show like Redd's Fueling Station. With Helen "Redd" Vizard, the singing bartender, dinner at the Fueling Station is a must experience.
Located behind Sally's by the Sea Store on 30A, Redd's is a full service bar and restaurant. Wednesday nights is Open Mic night, and Friday Redd's hosts live bands.  Locals Forrest Williams and Luke Langford have performed at Redd's, and Bryan Kennedy, who works with Garth Brooks, stops in for a set when he's in town. The Courtyard Saints are scheduled to perform a show in April. A lot of talent passes through. Yet, the real show is on Tuesdays, Thursday and Saturday nights when Redd serves up drinks, dinner and a show.
With only Redd and a cook working the restaurant, she really does it all, minus the cooking. She sings and dances with the aid of some fun props, all the while taking orders, pouring drinks, and mingling with guests throughout the restaurant. "I'm waiting tables, greeting people when they come in the door – the whole nine yards," said Redd. It's the type of dinner and show that will get you clapping your hands and singing along.
"I've been singing my whole life," says Redd. "My mom would tell you, I was singing before I could talk." She never had professional lessons, but was involved in concert choir, church choir and musical theater growing up, continued performing as an adult, and has become a professional recorded artist.
Redd and her husband, Paul, moved to Santa Rosa Beach from Key West. Paul had previously lived here, and they both frequently visited before making the move permanent. "He loves it here, and I love it here, too," said Redd. "We feel at home. We love our neighbors." She also feels the connection with the music community that is unique to South Walton. "They [musicians] take care of each other."
Redd has been performing at the restaurant for years. "I have customers who have been coming to see me for probably 10 years," Although she is busy year round, only closing for a couple weeks between Thanksgiving and Christmas, she has a special relationship with the snowbirds that come in for the winter. "I have regular customers, but they might come once a year," She says the same family has been coming to see her year after year for Thanksgiving, and every year their little girl runs up to give her a hug. "I've been watching this family grow. It's a wonderful part of my experience," she added.
Redd is also active in the community, and enjoys participating in charitable events. She was the auctioneer during the Wreaths for Alaqua fundraiser in 2016 for Alaqua Animal Refuge, and the emcee for the Emerald Coast Children's Advocacy Center Telethon this past November.
You can learn more about Redd's Fueling station at their Website www.reddsfuel.com. Stop in their location at 2320 W County Hwy 30a in Blue Mountain Beach for dinner or a drink and stay for the show. Redd recommends you call ahead for dinner reservations for a party of 4 or more as seats fill up fast. You can reach the restaurant at 850-325-0252.